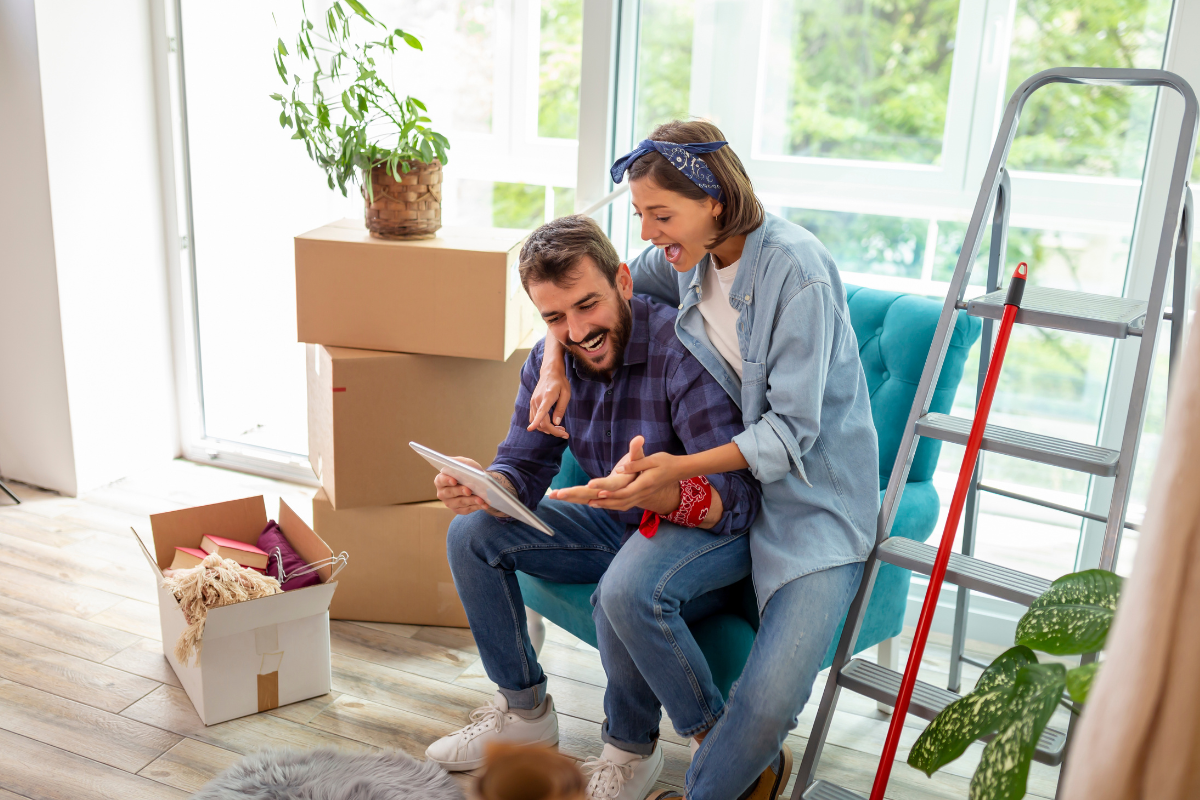 An In-Depth Guide to Relocating for Work
Choosing to relocate for your career is a significant decision process and can be a source of extra stress. Premeditating the move by getting your family on board and organizing the logistical details can greatly reduce the strain of moving. Read on for some pointers from Crown Center Executive Suites.
Things to Consider Before Moving
The initial idea of moving can feel abstract and difficult to manage at first, but by keeping these essential factors in mind, you can easily navigate through the moving process.
Getting Your Family Onboard
Unless you're single and don't need to consider how your move is likely to affect close relatives, you probably want to make sure your family is on board with the move. Your spouse and children may have specific needs and goals of their own, so making sure your career relocation aligns with their needs is an essential part of moving successfully.
Lifehacker suggests studying your new location carefully to ensure you and your family have everything necessary in proximity. Your spouse likely also needs to find a suitable job, and you want to find a good school for your children to attend.
Managing Your Resources Wisely
Relocating takes time and money to achieve. FAIRWINDS Credit Union notes that preparing and managing your time and finances is critical when moving. Anticipate the costs and times it's likely to take to execute the move. Once you do this, you can fine-tune your plan so that you can reduce the costs as much as possible.
Time is, indeed, money when it comes to the time investment required for planning for relocation and the move itself. This calls for outsourcing tasks that eat up a lot of your time on a regular basis, such as lawn care. Instead of spending a day a week mowing and tending your yard, search for a reputable and reliable lawn care company that can come out to do the work for you. Basic lawn-mowing services range from $30 to $80, a good investment when it frees you up to focus on relocation details. Be sure to read up on customer reviews to help you evaluate and choose the person or company best suited for the job.
Securing a Place to Live
One of the most important aspects of relocating is finding a suitable place for you and your family to live. Market and rental prices, proximity to your workplace and children's school, and the safety of the neighborhood are important factors to consider when securing a place to live.
If you're planning to purchase a home, it's a good idea to get pre-approved for a mortgage. This can fast-track the home-buying process, and you'll know exactly how much you can borrow. The cost of a house can be reduced substantially when you agree to buy the property as an "as is" home purchase. Going this route means you should consult with a lawyer, inspect the property, and examine land records for any potential red flags.
Packing Your Belongings
Whether you just throw your belongings together in uncategorized boxes or thoroughly organize them into a labeled inventory makes a world of difference when it comes to unpacking. Organizing your personal belongings properly can help you reduce the overall cost of your time. Neglecting to do so can result in spending more time than necessary on packing and unpacking.
Hiring Professional Services
Consider hiring professional moving services to get your things to your new location, especially if you're also moving furniture and pets. Thoroughly research furniture and pet moving services to make sure you're getting the best bang for your buck.
Registering a Limited Liability Company
Not everyone relocates to take a position with another company, and you may be relocating to set up or move your own business. If so, registering your business as a limited liability company may be a good option to consider. Registration can sometimes be an administratively heavy task, and rather than engaging a costly attorney, you may wish to hire a formation service to help streamline the process.
Keep in mind that every state has its own set of laws for limited liability companies, so research the rules for your state before moving.
Ready To Make Your Move?
Preparing for your relocation can be made easier when you involve the whole family, manage your resources wisely, hire professional movers, and form your business if called for.  While moving for your career can seem like an arduous process, you can substantially reduce the load by keeping these key concepts in mind.
Are you looking to find coworking space to save on rental costs for your business? Crown Center Executive Suites has flexible and affordable office space, suites, and meeting rooms.
In a Crown Center workspace, you'll gain the benefits of an office-like atmosphere without the long-term commercial lease. We provide all the tools to support your business, including:
100+ economically priced office spaces of various sizes and configurations
Eight conference rooms including a large training room
Conveniently-located complex with free parking
24/7 access
Guest blog provided by Tina Martin of Ideaspired.
Related articles
Recent articles