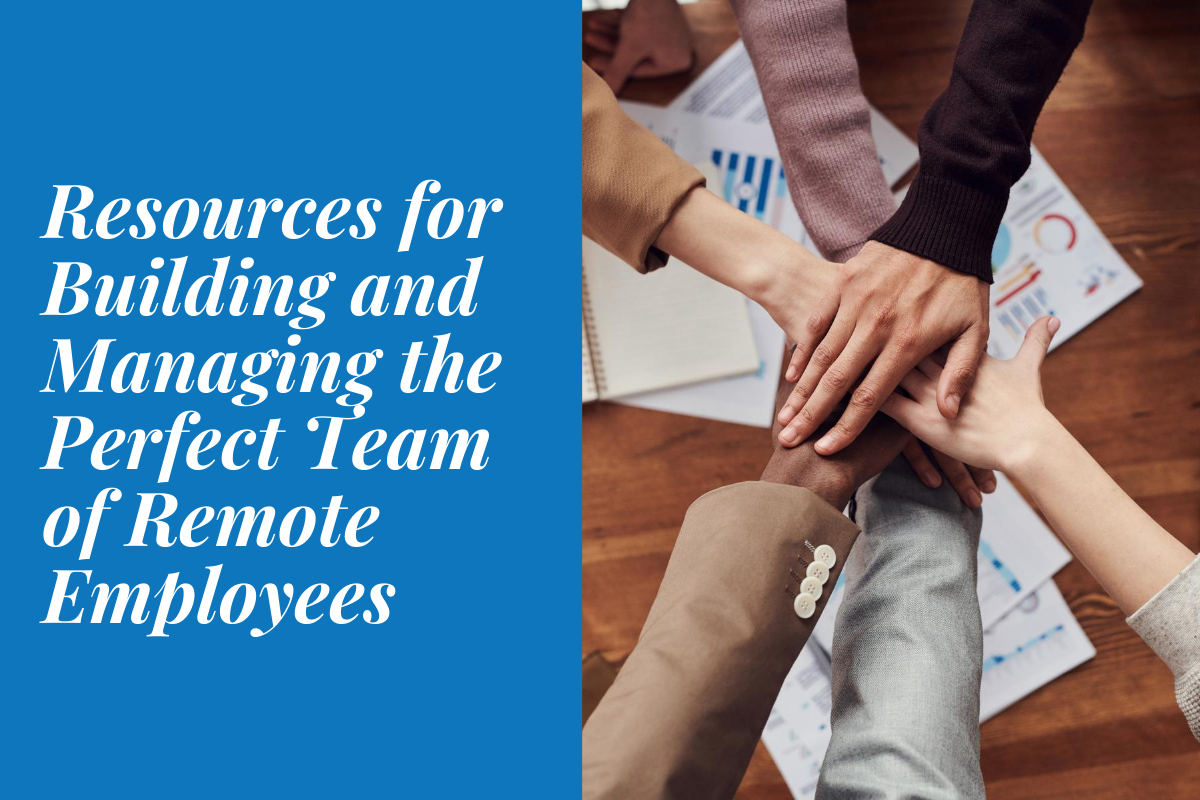 Resources for Building and Managing the Perfect Team of Remote Employees
In the past, many employers shied away from remote work due to the fear that distractions at home would make productivity tank. However, studies have shown that remote employees get more done than their office-based peers. If you've been considering remote work for your team, find out what you need to know about taking the leap below.
Transitioning to Remote Work
If you've already got a great team and plan on changing to a remote setup, you'll want to take a few steps to smooth out the transition. To start, you will want to make sure your employees are set up to work from home with all the technology they might need to do the job. Check in with your team to make sure they have good Wi-Fi, a webcam, and, of course, a computer to work with.
The transition can have a few awkward phases as everyone gets used to the new format. Having more frequent meetings, whether by chat or video conference, during the transition period will ensure everyone's on the same page. Asking for feedback from your team members is a good idea, too.
Choosing an effective video-conferencing platform will help you all stay connected in terms of meetings. There are a variety of paid services you can use, but free platforms like Skype might suit your needs as well.
Keep in mind that remote work can hamper the company culture you enjoyed in the office environment. To keep employees from feeling isolated and cut off, try using a chat app or other tools to foster a sense of inclusivity and connection.
Adding Members to Your Remote Team
If your team's workload increases, it might be time to start adding new members. However, once your team has gone remote, the hiring process looks pretty different. If you're used to hiring people in-person, you'll need to switch up your approach. This might include asking different interview questions and doing skills assessments to find the right candidate.
Interviewing remote workers is sometimes hard, but luckily, there are many remote work resources and countless ways to find new talent for your team. Using a job board like Upwork is a great way to find short-term or long-term contract employees to fill out your team roles. For example, if you need someone to adjust the design of or maintain your website, you can find freelance web design professionals. The best part about hiring a freelancer is that you can choose to extend their contract or even offer full-time employment if you find the perfect fit for your team.
How to Set Clear Expectations with a Remote Team
Getting your team set up for remote work and building up your freelance network is just part of the equation. As the manager of a remote team, you need to put a lot of work into communicating your expectations.
You can try the "S.M.A.R.T goals" approach, which means setting goals that are specific, measurable, achievable, relevant and time-bound. This approach eliminates any confusion that team members may have about your expectations.
Troubleshooting Communication Issues with Remote Workers
A lot of nonverbal cues are lost when you work remotely. Because video conferencing replaces in-person meetings, and chat streams replace watercooler talk, you might want to spend some time evaluating your written communication skills. Email and chat messages can be misinterpreted if you choose the wrong tone. They can also be downright confusing if you don't choose the right words or check for grammar mistakes.
Keep in mind that some members of your team will be more likely than others to speak up on chats and video conferences. Checking in with all your team members individually will ensure that everyone feels heard.
Each year, more and more people are transitioning to remote work because the business model works. Transitioning to a remote team is a challenge, but by providing your team with the tools and support they need and learning how to hire new talent remotely, you can achieve great results together.
---
Do you need to host a meeting but are concerned about maintaining social distancing? We have a solution for you! Many of our conference rooms can easily accommodate social distancing while hosting 2, 4, 15 or more guests, starting at just $15 per hour, 24/7. Contact us today to learn more!
---
Guest article provided by Tina Martin of Ideaspired. Image via Pexels.