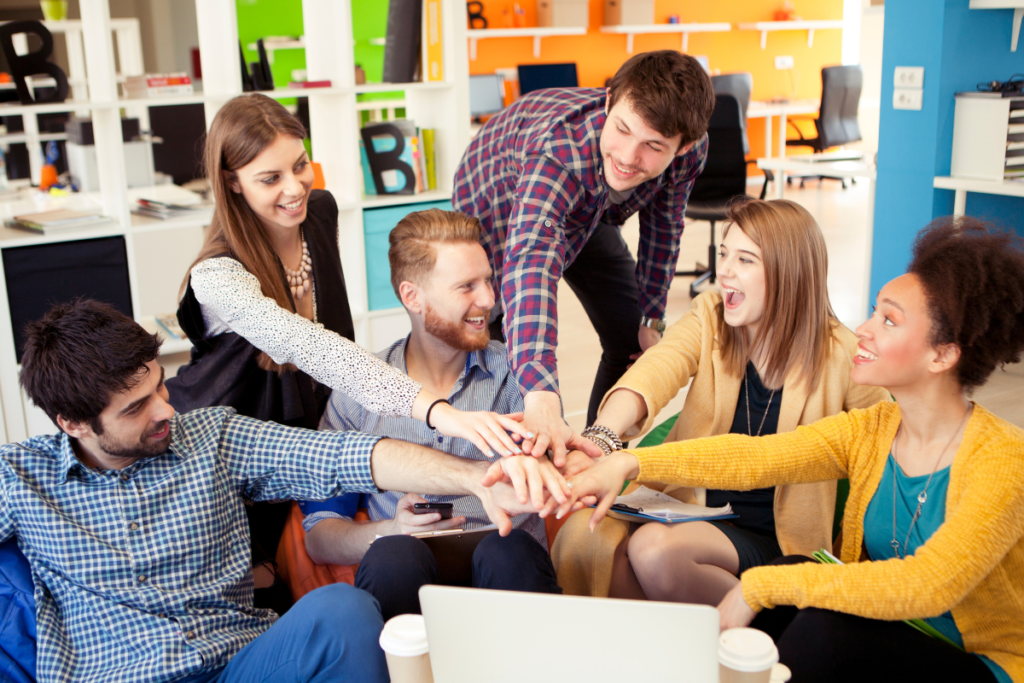 Out-of-the-Box Perks and Non-Cash Benefits to Motivate Your Team Members
Gone are the days when faithful employees stayed with the same company for the duration of their careers. Today, employers wanting to retain their top talent need to offer more than the occasional free donuts in the break room. Crown Center Executive Suites outlines some 21st-century perks that will help you keep your team members happy and more fulfilled at work:
A Wider Range of Employee Benefits
Health insurance paid time off, a retirement savings plan, dental and vision insurance, and life insurance are non-cash benefits that are attractive to employees. Those compensations cover basic needs that team members would have to pay for on their own if the company didn't offer them. But beyond those basics, employees are also looking for perks such as paid parental leave, childcare benefits, flexible work schedules, and remote work options.
According to the US Census Bureau, an increasing number of employees work from home at least some of the time, and many of them use their own smartphones and computers for business purposes. Offering discounts on cell phones is another popular perk among companies that allow their employees to use their own devices for work and business-related activities. Additionally, entertainment perks and staff discounts on movie tickets, amusement parks, restaurants, and retailers will help your team members feel valued as they enjoy some well-deserved time off paid for by their employer.
Wellness Programs That Go Beyond Fitness
In recent years, wellness programs have become a welcome perk for team members. Onsite exercise rooms, standing desks, and paid memberships to local gyms have allowed employees to stay fit and active. And now, in addition to smartphones, smartwatches are becoming increasingly popular in the workplace as they help you track your physical activity and encourage you to meet your fitness goals. They also offer personalized healthcare data and can even detect certain warning signs of diseases.
Clean air, good lighting, comfortable temperatures, and acoustics also contribute greatly to the well-being of team members. According to a Future Workplace study, working in a building that provides natural light and good air quality leads to more productive employees. Stress management programs, mental wellness, health coaching, and access to behavioral health services are also welcome addition to an employee's benefits package.
A Wealth of Financial Wellness Perks
With so many employees buried in student loan debt, a company that offers student loan repayment or tuition reimbursement as a perk will definitely stand out among job seekers, and an employer offering this highly sought-after benefit is sure to retain their company's top talent. Other financial wellness programs include financial planning education and access to money management tools. Such perks allow team members to get a better handle on their financial future. Feeling financially secure alleviates a lot of stress and allows your team members to fully focus on the job at hand.
To keep workers happy and engaged, some employers offer career advancement programs and opportunities. Simplilearn points out that covering the cost of new training and tuition fees is a great perk to add to your HR arsenal to retain great talent. Nowadays, virtual classes, seminars, and other learning opportunities are widely available, and it is more affordable than ever to help your employees further their training and development. For example, encouraging employees to continue their education through an online program going for your CompTIA A+ certification will equip them with the latest industry knowledge, and you can benefit later as they apply those skills to help your business grow.
Employers should take steps to publicize and celebrate the benefits they offer. Being able to compete for talent through benefits is a great way to recruit.
For an employer, attracting and retaining talented team members goes beyond providing a paycheck. Perks and benefits that appeal to your employees and provide them with a sense of happiness and well-being – including health insurance, wellness programs, and tuition reimbursement – will keep them focused and engaged, an invaluable benefit to any company.
Guest blog provided by Tina Martin of Ideaspired.
Crown Center Executive Suites can help you in your quest to provide additional employee benefits and perks such as conference rooms for company retreats, training rooms and flexible workspaces that can enhance employee satisfaction.
Stop by our facility or do a virtual tour to check out:
Eight conference rooms, including a large training room
Day offices available for break-out sessions
Flexible workspaces to fit any need – shared offices, virtual desks, conference and meeting rooms, day offices on demand, and more.
Free parking, 24/7 access
State-of-the-art technology and comfortable breakroom settings
And so much more!
Related articles
Recent articles