Guest Blog on Time Management 
Time is so valuable.
 
It always seems like we don't have enough time in the day to get everything done. 


As entrepreneurs, we work "on" our business, "in" our business, serve our clients, and still need to make time to have relationships with those that matter most.
 
I mean really – how are we supposed to get everything done?

 To really answer this question, I had to dig deep and get somewhat uncomfortable. I had to do for myself, what I recommend to my clients.
I needed to audit my time!
While there are several ways to do this, I went the paper route.
 
Not what you expected right? Stick with me; we'll get to the tech part soon. 

I needed this to be a simple process so I could build consistency.
 
Start with a simple sheet of paper and write down the time you started working today. Then log start and stop times for your tasks. For me, they were working on my QuickBooks files, invoicing clients, and managing my daily tasks.
This exercise gave me tremendous insight on how I was structuring my day. It spelled out how much time I was spending on creating business opportunities, and devoting to my client work. 

Once I was clear on that, I incorporated the tech.
 
If you're anything like me, you completely underestimate how long tasks take. In my mind, unscheduled client calls didn't take time at all. Answering a client email was quick, and not worth billing.
 
Here's what I learned, I was totally wrong. 

The hardest part wasn't so much how much time I was spending on tasks, but how hard it was to get refocused on the task I was previously engaged in!
Now, I have a completely different approach to how I manage my time and here are some steps you can incorporate right now:
Turn Off Notifications On All Your Devices
You can set times to respond to emails, and all calls are scheduled. This will remove distractions and keep you focused on your tasks.


Incorporate Time Tracking
Yes – I know this isn't fun, but using a time tracking software to track billable and non-billable time will make your more productive and effective. I use TSheets since they have the most amazing customer experience ever! I'm big on the user experience, and I review the information I gather from TSheets weekly. 


Now, I know how much time I'm working "in" my business, and the impact it has since I can see how I transition my efforts into paying clients. Plus, I can adjust my pricing based on how long projects take to complete. I set my office hours based on the results of these two metrics, which gives me more freedom to spend time on what really matters!

Okay – your turn.
If you're interested in trying any of my two methods, download a copy of my time tracking worksheet, or sign up for a trial of TSheets.
Want to chat about how to make this whole time management thing work for you? Set up time to talk here….
— Monica
ABOUT THE AUTHOR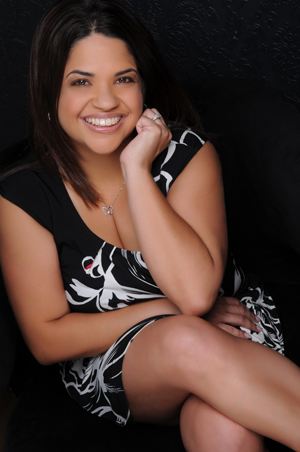 Crown Center Executive Suites guest blogger is Monica Roca-Quesada, an  accounting  professional,  with  over  20  years  of  experience  in  business  from  account  management  and  financial  operations  to  technology  planning  and  implementation. She  has  excelled  in business transformation,  digital  transformation,  technology  implementation,  and  other  special  projects  for  companies  such  as  Carnival  Cruise  Lines,  50  Eggs  Restaurant  Group  and  other  Fortune  500  clients  as  well  as  many  small  businesses. She is a Business Technologist for Agile Planners, she develops workflows and  processes  to  streamline  and  automate  tasks  in  today's  digital  world.  By  working  with  business  owner's  on  a  1  on  1  basis,  she  will  help  businesses  simplify  their  operations  by  matching  them  with  the  right  finance  and  technology  tools,  allowing  them  to  run  their  businesses,  and  not  have  it  run  them.
This post was originally included in an email to Agile Planner clients. Agile Planner clients are likely to use Crown Center Executive Suites for office space, meeting rooms, shared space, and virtual offices.