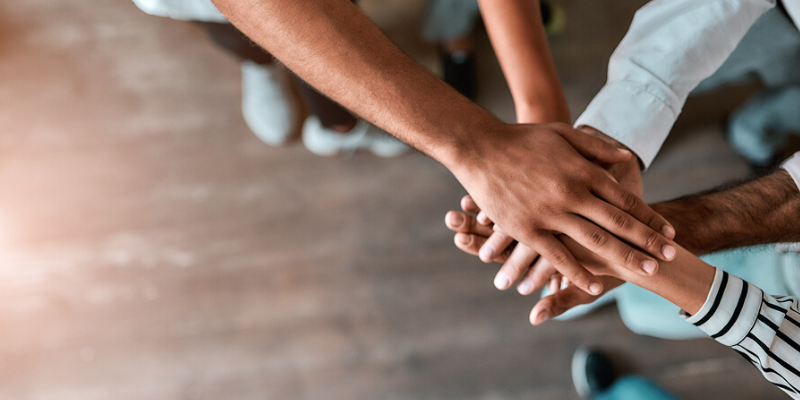 How To Beat The Competition: Focus On Your Team!
Entrepreneurs and business leaders are, by nature and by design, a competitive bunch. This drive is what propels them toward success and, often, the extra effort that leads them toward innovation, forward-thinking and sheer elbow grease needed to bring home profits. So, it's not surprising that a recent survey came back with results showing that 41% of business owners report that their main concern is staying ahead of their competition. 
Understanding the competitive landscape your business faces is a foundational aspect of running a business. Some business owners and strategists get lost in the fight to win market share and beat the competition and overlook one of their most powerful competitive edges – their company culture. The argument can be made that, in order to stand out among tight competition, small business owners should focus on offering the best product or service possible and supporting customers at every step, starting internally. One of the best ways to make that journey a success is to start with the internal team, to dedicate some effort to company culture. 
Check out some interesting stats that drill down on this theory that culture can be the secret to success:
A company with a highly-developed culture of quality spends less annually fixing mistakes than a company with a poorly developed one.

Work engagement levels and employee intent to stay with the company metrics have both been shown to be 33% higher with companies that have positive cultures.

This strong positive culture, which is shown to increase engagement, can increase operating income by 19% and earnings growth by 28%.
3 Clear Ways A Happy Team=Happy Customers
Focus on best output. Of course, you'll want to note what's working for your competition, but your dedication to creating the very best product or service and providing the best customer service. Where does this effort start? Of course, inside your business. With a strong, empowered and well-trained team who feel enthusiastic and dedicated to the business's success, your chances of producing best-in-class output increase.
Win with talent acquisition. It's easy for the top talent in today's competitive job market to take a sneak peak into the company's they are considering working for. Via LinkedIn, Glassdoor and good old-fashioned Google, employees are able to check out the culture or lack thereof before they accept an offer. By having a positive company culture, you'll attract those A-players that have options but choose you!
Save $$ with employee retention. Recruiting and retaining employees is one of the highest variable costs of running a business. Your strong company culture can help you, not only attract top talent but also retain that talent. This will ultimately save you in the cost of hiring, onboarding and training employees who don't stay, the costs to productivity when employee churn is high and the intangible impact all of this can have on your existing company culture.
HOW TO IMPROVE UPON COMPANY CULTURE:
Now that it's been established that company culture is important, let's unpack a few ways to create that positive company culture.
Traffic woes no more

– Often, businesses underestimate the importance of an easy commute when setting up shop in downtown offices. If it makes your employees consider finding a job that is easier to access, ask yourself this question. Do they really need to be in the downtown headquarters to perform their duties? Chances are a

creative workspace

off the most congested path can serve as an affordable alternative and keep your team thriving.

Amenities make the grade  – The comforts of home make work a nice place and strengthen the culture. Crown Center Executive Suites keeps its workspace businesses and employees feeling great with Community Appreciation Days that come full of goodies like cookies or bagels as well as everyday perks like deluxe coffee stations that provide free lattes, regular coffee and even hot chocolate. 
Work/life balance still needs connection – Allowing remote options for your employees is a great way to help them achieve the perfect balance between work and life. Remote employees, however, still need face-to-face time with their company to build rapport and feel connected. Tapping into flexible workspace like virtual offices, rentable boardrooms or shared workspaces can help your employees find the best of both worlds. 
Crown Center Executive Suites, located in South Florida, supports the cultures of its business clientele with a wide range of flexible and professionally-maintained office spaces as well as a community feeling that makes even the solo-remote employee feel like he or she is connected to our family. Crown Center offers:
90 affordable office spaces prepped for a staff of one or many.

Day offices, shared workspace and dedicated desks

Eight meeting rooms and a training center with state-of-the-art equipment available seven days a week

Virtual offices and shared workspaces
Beyond clean, professional workspaces that are flexible enough to fit just about any need, you'll find something more than that at Crown Center Executive Suites. Our workspace options allow you to scale up or down based on your company's needs while still feeling a sense of community, a place where you belong and a support system for your company culture. Crown Center Executive Suites is your partner in success.