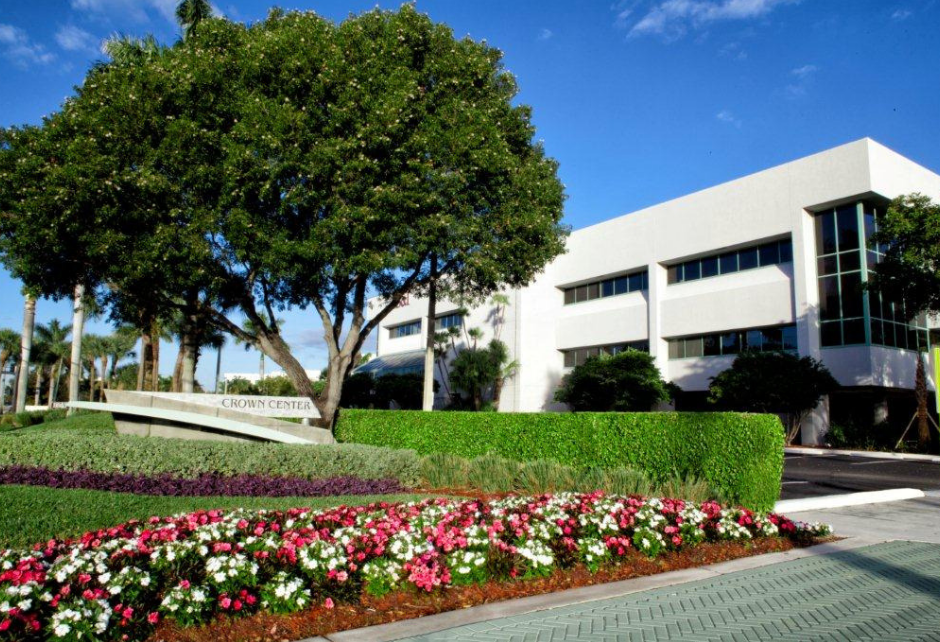 Crown Center Executive Suite is in the same building as BB&T, however, the entrance is on the north side of the building and CCES is on the 3rd floor.
PUBLIC TRANSPORTATION Crown Center Executive Suites can now be reached via the City of Fort Lauderdale's innovative new Uptown Shuttle Link. This free air-conditioned, on-demand shuttle bus service that serves the Cypress Creek Uptown area between from 10 a.m. to 3 p.m. every Monday through Friday, except holidays.  Click here for more information, routes and schedules.
Directions from:
I-95: Take I-95 to Cypress Creek Road West (#33). Head west to NW 15th Ave and make a right. The building on the northeast corner (approximately one mile west of I-95 on Cypress Creek Rd).
TURNPIKE: Take the Florida Turnpike to Commercial Boulevard exit (#62). Turn left onto Commercial Boulevard and head east (approximately 1.5 miles). Go to NW 31st Avenue and make a left turn (north). Turn right (east) on Cypress Creek Road and go 1.6 miles to 15th Street. The building is on the northeast corner.
We'd Love to Hear From You
Our top priority is you, your business, and your productivity.
Crown Center Executive Suites was created to make a positive difference in the way people work. We offer a variety of flexible workspace to help you work the way you want. And our management team measures a good day by their clients' ability to achieve more, not only with business but also in every aspect of the workday.  So let us know how we can help!