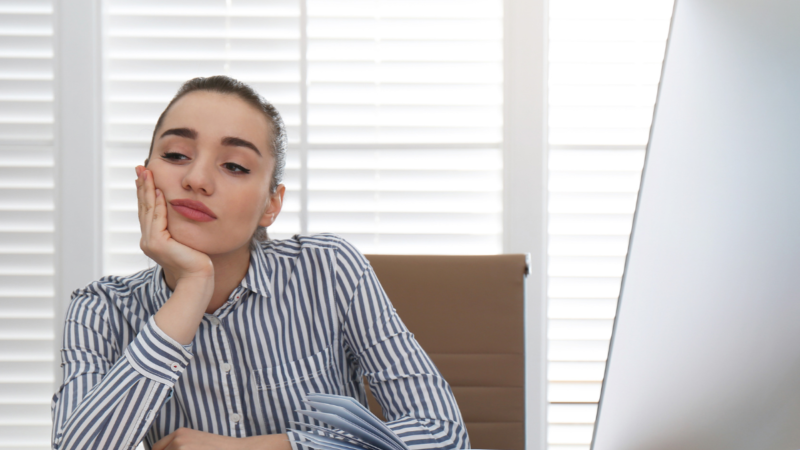 Quiet Quitting, Mass Layoffs + Labor Shortages – Managing in Today's Times
If you spend any time at all watching the news, perusing LinkedIn or reading business publications, you know that the labor market is in a perfect storm of upheaval right now. It started with the pandemic when the world was sent to work remotely and got comfortable there. Then came the Great Resignation, followed by the Quiet Quitting trend. Only to be capped off by mass firings in the tech world that have seemingly turned everything upside down.
There seems to be a struggle that is pitting companies and employees against each other. The employees are not happy with their work-life balance in most cases. Case study in point is Elon Musk's public management struggles after taking over Twitter. His demands that people return to work were not well received, showing us that flexibility in the workplace is important. And the mass layoffs in tech delivered by text and email further illustrate the gap between worker satisfaction, empowerment and trust for their management counterparts. Perhaps the solution is to double down on work-life balance? Let's explore. 
---
How Work-Life Balance Is The Answer
Remote work, works.
Of course, there are cases where remote work failed, but it may not be that the concept of remote work was inherently wrong. It may have been that the structure did not support the remote workforce and its objectives. Statistics support that employees are happier, stay in their jobs longer and are more productive when allowed to work remotely.
Many factors need to be in place to make remote work successful, such as:
Technology to facilitate collaboration and project management.

Communication tools to ensure employees have multiple access points to necessary information.

Measurement tools to ensure that productivity is not dropping off and to identify where bottlenecks occur.

Management style adjustments

that cater to the nuances of working remotely.
Employees can't unsee what they've seen.
One of the main dynamics at play in today's tumultuous labor environment is that employees can't unsee what they saw during the pandemic. They were free of commutes, long hours at the office and found freedom working in the comfort of their home or local office spaces. Putting the genie back in the bottle is next to impossible now, and as point number one outlines, the success rates support remote work. Going back to "the way it was" does not seem like an option anymore.
The team can be productive (or unproductive) wherever they are.
Lack of productivity is a legitimate and top concern of any business. Productivity gaps, however, can and do occur within in-person teams as well as remote teams. Combatting subpar productivity is not a problem that will be solved by forcing the workforce to come into the office. 
Here are some tools that can help with productivity:
Improved culture – An empowered, engaged team will be more productive.

Better hiring techniques – Clear job descriptions, robust recruiting and interviewing processes as well as thorough training are all ways to ensure your team will be productive from day one.

Reporting and performance metrics – Using technology tools like Slack, Asana and Gantt Charts to create visibility into performance, contributes to productivity in tangible ways.

Flexible office options come with a bevy of added benefits.

Offering flexible office space options to your employees is a perfect way to solve the work-life balance conundrum for your employees and comes with some added benefits, such as:

Positive Company Culture – A perk that your new employees will love.

Recruiting Edge – Your prospective job market gets bigger when you don't have to look only at your local region.

New Sales Markets – As you spread your employees out into new regions, you may be able to tap into new customers in those regions as well.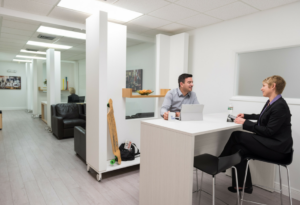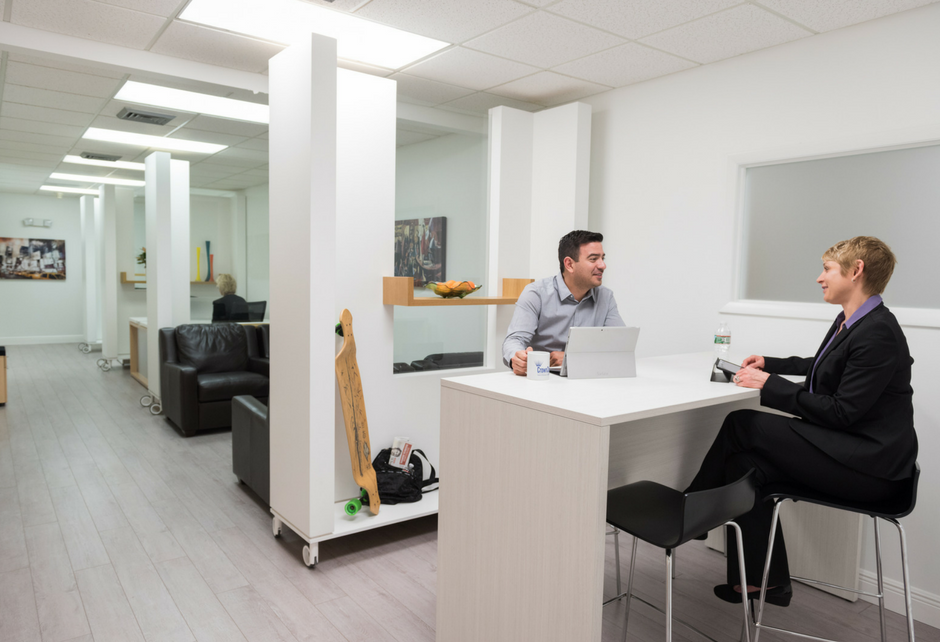 Crown Center Executive Suites, located in Fort Lauderdale, Florida, specializes in helping businesses solve their workspace challenges. Crown Center is in a great location that is easily accessible from many major thoroughfares and offers state of the art amenities for a professional presence. Crown Center is also a flexible solution that meets a wide range of needs by offering the following:
Office Space

Executive Suites

Meeting Rooms

Day Offices 

On Demand Workspace

Virtual Offices

Shared Office Spaces

And more