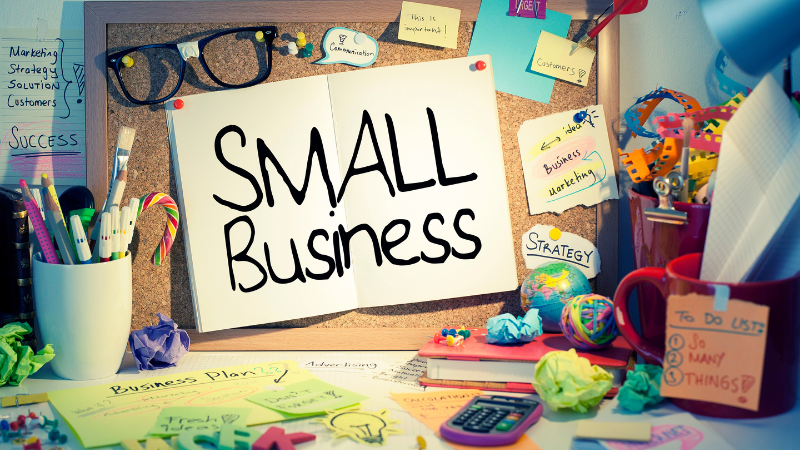 Things We Can Learn From Failed Small Businesses
Small businesses make up the majority of businesses in the United States. A company with fewer than 100 employees is classified as a small business, so imagine the marketing agencies, restaurants, independently-owned dentist offices, mechanics and beyond. We are, in fact, surrounded by small businesses. From the industry to the number of employees to the revenue each business brings in, small businesses come in all shapes and sizes.
Let's take a closer look at a few facts about small businesses.
As reported by the U.S. Small Business Administration, there are 31.7 million small businesses in the U.S. as of 2020, accounting for 99.9% of all U.S. businesses. While small businesses can make up the fabric of the American economy, their success can also be an uphill battle. 
Check out some stats that drive this point home:
82% of small businesses survive one year; 

50% survive to the five-year mark.

Only 35% survive ten years. 
Source: Bureau of Labor Statistics
5 Common Reasons Businesses Fail & Tips To Prevent It
Lack of forethought

– A good business plan is essential to your small business's success. This initial step is often an overlooked piece of the puzzle. Many small business owners and decision-makers are good at their product or service but less experienced at developing a viable, long-term business (that starts with a plan). 
Success Tip: Start by creating a thorough business plan (even if you hire a strategist to help you with it) and commit to revisiting it each quarter.

Lack of research –

Research is another key element to any successful business. By understanding your competition and the external trends and threats that will impact your business, your business will be poised to weather any storm and know when to pivot should a new opportunity arise.
Success Tip: Study your competitors. Become an expert in your industry. Seek out trendlines that can inform your short- and long-term decision-making process.

 

Employee challenges – Human capital is your business's biggest asset, and if your product or service is labor-intensive, it can be your greatest obstacle. If your small business faces labor challenges, it can hinder your business's success. Businesses are overcoming this by broadening their recruiting field with hybrid or remote workers. This, of course, does not fit all business models, but for those it does fit, it can create a whole new workforce spanning beyond zip codes.
Success Tip: Set your remote workforce up for success with creative workspace options.

Spending too much too fast

– Small business owners often jump too fast into a high-ticket expenditure like a commercial property or long-term lease. These types of commitments may seem like the only option, when in fact, remote workforces provide many benefits, including allowing the business to put off or eliminate the need for a large fixed expenditure on commercial property.
Success Tip: Don't sacrifice professionalism. Take advantage of a corporate office space for important internal and external meetings.
Your Small Business Success Punch List
Pivot when things aren't working. Let the market be your guide, and don't ignore the signs if something is not working. Some warning signs might include:

Employee Turnover

Cash Flow Strains (Including Low Sales)

Too Many Operational Challenges (Including Supply-Side Problems)

Understand what problem your business offering solves and communicate it. Ask yourself questions like:

Does a problem exist that I solve?

Is this problem applicable to a large group of people?

How do I best communicate my solution? 

Take heed of customer feedback. If you are getting a lot of complaints, returns or cancellations, be sure to find out why. This, of course, includes negativity on social media or low Google review ratings.

Don't try to be the hero. Successful entrepreneurs learn how to delegate. They know they can't do it all. They also know that they are not an expert in all areas of the business operations, so they leave the marketing to the marketing experts, the accounting to the accountants and so on.
Crown Center Executive Suites is a great solution for the small business that needs flexible workspaces and meeting rooms while it scales or permanently to accommodate its spread-out workforce. Our state-of-the-art executive suites are fully-equipped, and professional and offer: 
Recent articles