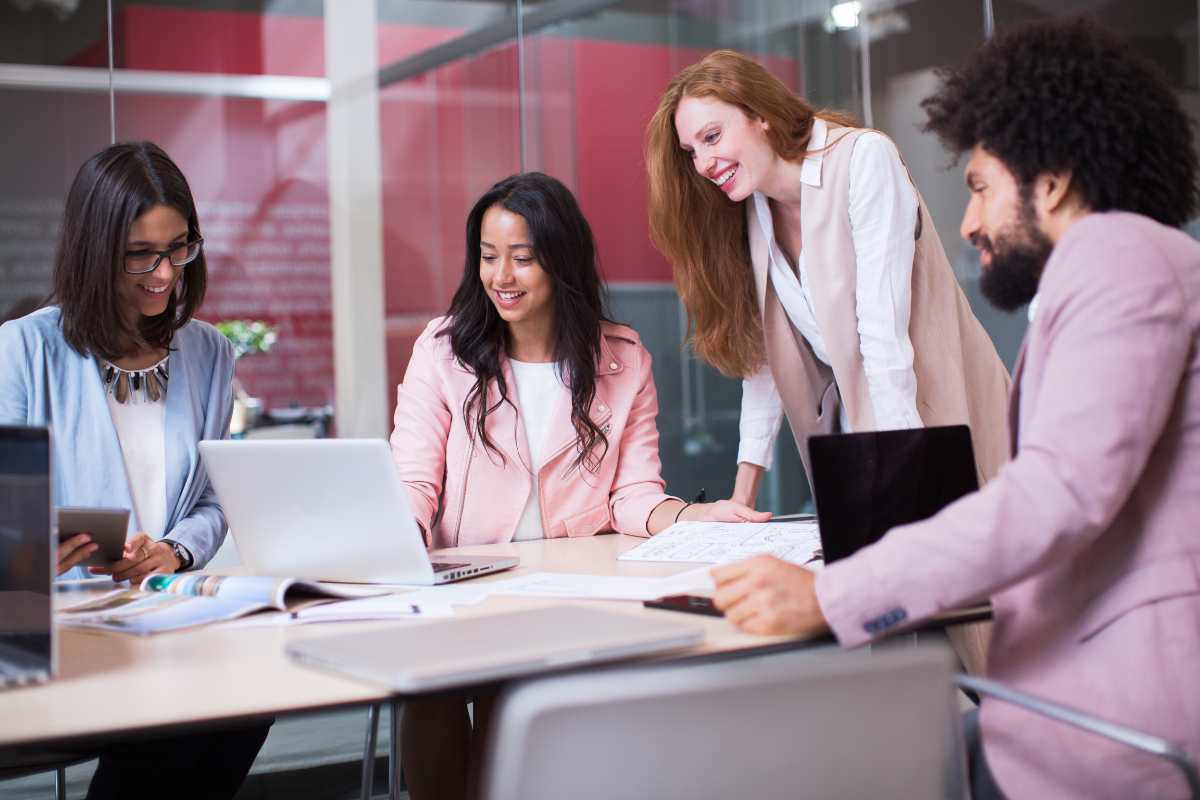 How To Plan A Successful Corporate Retreat
Corporate retreats are an excellent way to bring your team together for a variety of beneficial purposes. And, in today's spread-out work environment, corporate retreats are more important than ever. 
Bringing the team together for a corporate retreat can offer much more than simply team building. Retreats can cultivate:
Innovation, training, and communication 

Opportunities to learn, increase in skill sets

Improved culture

Increased employee retention

Lifted employee morale
While the successful corporate retreat can bring with it a wealth of benefits, it can also fall flat if not done correctly. To get the most out of your corporate retreat follow a few key steps to ensure that your team (and your business) will truly benefit from the event.
---
Address These Questions To Master Your Next Corporate Retreat
Why does where you meet matter?
Wouldn't it be easier to meet in your normal offices or connect remotely via Zoom? Yes, easier. More effective, no. To be successful, a corporate retreat location needs a few key elements:
A change of perspective 

A location free from interruptions/distractions

A place where attendees can feel relaxed, stimulated
The perfect place for your corporate retreat will vary based on your needs and goals, so that's the perfect place to start…
What are your goals for the retreat (and how will you measure its success)?
The last thing you want to do is spend your company's time and money as well as request your employees to spend their valuable time away from family to attend a corporate retreat that is not memorable and productive. Of course, memorable and productive can mean many different things to different people, but it's a good idea to map this out ahead of time.
Here are some goal ideas to get you started:
Team Building

– A new team or team that has gone through a lot of changes may need this time to gel and get to know each other.

Innovation / Collaboration

– Getting the group together to facilitate idea flow and come out of the sessions with a few epic ideas that can help grow the business.

Training

– Whether it's getting a new team up to speed or getting an existing team up to speed on new things, a corporate retreat can be the perfect locale for training.

Professional Growth

– A corporate retreat can also be an excellent place to help your team level up their professional skills. You may focus on leadership, corporate coaching, or a strategic leadership curriculum to help your team grow.
How often should you meet?
The answer is dependent upon many variables related to your unique business, but one underlying theme should guide your corporate retreat schedule – consistency. Whether you choose annual retreats, quarterly, or some other timeline, the key is to be consistent. 
What to look for in a space for your corporate retreat?
One of the most important considerations in planning your successful corporate retreat is the place. While fun and extracurricular activities will be included in the thought process, the place where the work gets done is also critical. Here are some of those points:
Professional setting

– Choose a location that represents your business and your brand accurately. A professional setting is essential to setting the stage for your corporate retreat.




Good inventory of space

– Be sure to ensure that your retreat space can accommodate all of your team comfortably.




Convenience and support

– Your corporate retreat location should offer the support and convenience you need. Look for an onsite management team that can address any last-minute concerns or troubleshoot problems, as well as a convenient and accessible location.




Comfortable working environment

– From good lighting to ergonomic seats, you'll want the meeting rooms your team works in during the corporate retreat to offer a conducive setting for the best experience.

Modern amenities

– In between meetings, you'll want to ensure that your corporate retreat location offers

ample amenities

like a comfortable break room, complete business services and convenient, safe parking.




Flexibility

– A day can turn into a week or even a month in some cases. You'll want to seek out a space that can provide the flexibility you might need.
Pro-Tip: Consider hiring a meeting facilitator.   >>> What is a Meeting Facilitator? A meeting facilitator oversees a group discussion or event and helps make the meeting process run smoothly. They work to keep meetings remains on track, help conversations move forward, and ensure participants cover all the necessary topics.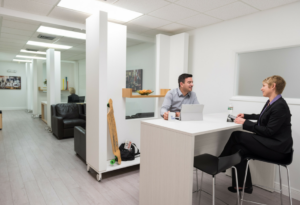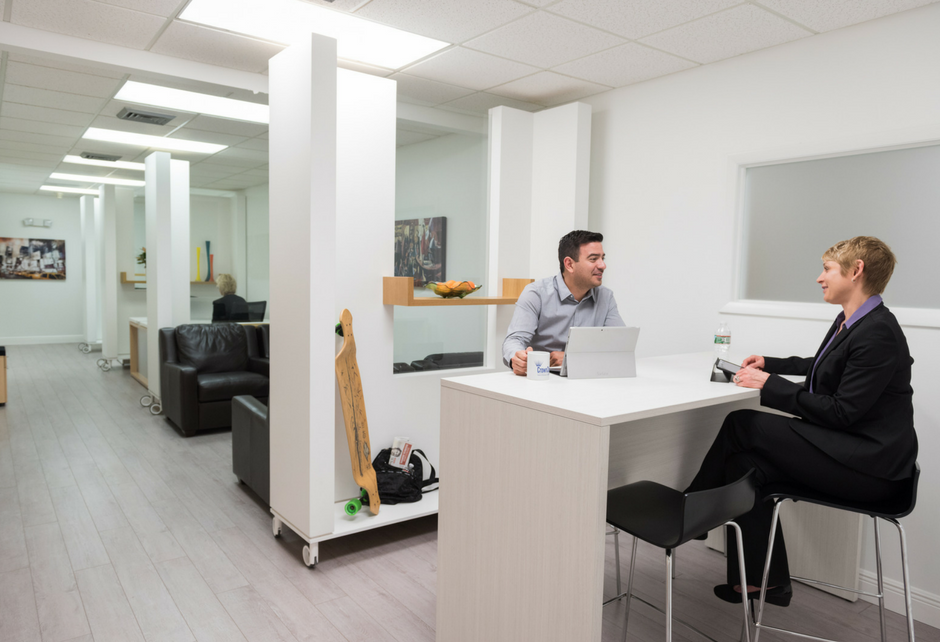 Crown Center Executive Suites, located in beautiful South Florida, is a perfect place for your next corporate retreat. Our state-of-the-art offices have large and small spaces that are fully equipped with everything you and your team might need during your gathering. Stop by for a tour and check out our:
Meeting Rooms for groups of a range of sizes

Professional support staff to assist you every step of the way

Free parking and easy-to-access location

Flexible spaces that can accommodate your needs
Stop by our facility to check out:
Eight conference rooms including a large training room

Day offices available for break out sessions

24/7 access

Free parking

100+ economically priced office spaces of various sizes and configurations

Much more