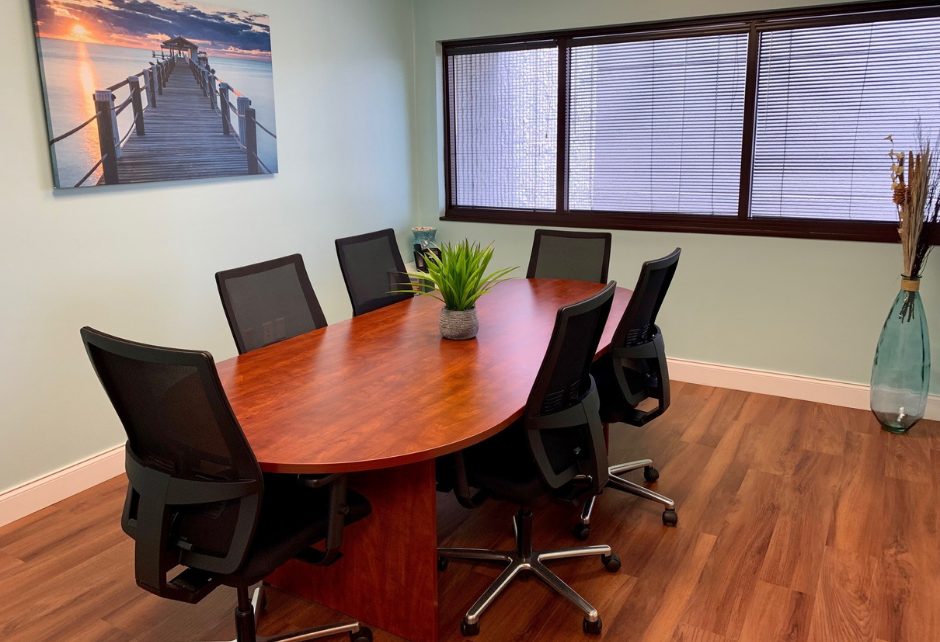 Our newest conference room is now available for rent.
There is a new addition to the Fort Lauderdale conference room offerings.
The new Keys Room is now available to be booked for meetings at our location. This professional and friendly work environment features natural lighting and is perfect for 4-6 people. A whiteboard and conference phone is available upon request. You'll enjoy free parking and have full access to our new Community Lounge with complimentary coffee, tea, and filtered water.
$30 an hour or $180 for the day.
Related articles
Recent articles
Book a complimentary tour! Just call (954) 334-5800
Online Booking
Recent Blogs
Sign Up for Updates