Navigating the Transition: Moving Your Small Business to an Executive Suite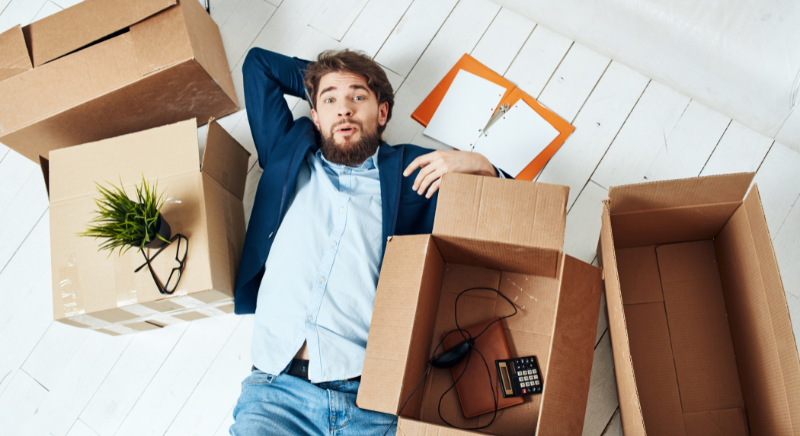 In the dynamic landscape of today's business world, small business owners are faced with the need to adapt and make strategic decisions to remain competitive and efficient. One such decision that can significantly impact a small business's trajectory is the transition to and related to its location. The choice of a commercial real estate loan is becoming less and less popular among agile businesses, especially when they have the option of an executive suite to consider. 
When the final decision is made to transition to an executive suite, the move can be complex and requires careful planning, effective communication and a willingness to embrace change. Crown Center Executive Suites, centrally located in Fort Lauderdale, compiled this guide to help you navigate the process of moving your small business to an executive suite, offering practical advice on logistics, communication and adapting to a new working environment.
Transitioning to an Executive Suite
Before delving into the details of the transition process, let's unpack the reasons why many small business owners opt for an executive suite. 
Cost Efficiency: Traditional office setups come with a host of overhead costs, including rent, utilities, maintenance and furniture. Executive suites bundle these expenses into a single, predictable monthly fee, allowing you to manage your budget better.

Professional Image: First impressions matter, and an executive suite can provide your business with a prestigious address, modern facilities and well-appointed meeting spaces. This professional environment can help instill confidence in clients and partners.

Flexible Agreements: Most executive suites offer flexible lease agreements, allowing you to scale your office space up or down based on your business's needs. This adaptability is especially beneficial for small businesses experiencing fluctuating growth.
Networking Opportunities: Executive suites often house diverse businesses under one roof, fostering a sense of community and providing ample networking opportunities. This environment can lead to collaborations, partnerships, and valuable connections.
Planning and Logistics: Ensuring a Smooth Transition
Transitioning your small business to an executive suite requires a comprehensive plan. Here are five key steps to ensure a smooth transition:
Assess Your Needs:

Before making the move, evaluate your business's requirements. Determine the number of employees, the type of workspace needed (private offices, open coworking spaces, meeting rooms) and any specific amenities you require. While it's a good idea to be realistic in most instances of business planning, when it comes to assessing your needs, be sure to include future plans for growth – making sure your choice of executive suites can accommodate you as you grow,

Select the Right Suite

: Research factors like proximity to clients, accessibility, parking facilities, as well as employee commutes.

Technology and Infrastructure:

Ensure that the executive suite is equipped with the necessary technological infrastructure, including high-speed internet, video conferencing capabilities or any other unique needs your business requires to operate.

Notify Stakeholders:

Create a communication plan to support your impending move. Be sure to include employees, clients, suppliers and other relevant stakeholders well in advance. The strategy should be rolled out across multiple channels such as email, social media, and your website to ensure nothing is missed.

Update Your Information

: Start as soon as you decide upon your location to put the updating of your business's address in motion. This plan needs to include all official documents, invoices, website, business cards and

marketing material

s. Notify relevant government agencies, banks, and service providers about the change.
Effective Communication: Keeping Stakeholders Informed
Communication is the cornerstone of a successful transition. Here are some tips to help keep your stakeholders informed at every stage of the process to minimize disruptions and maintain positive relationships.
Internal Communication

: Engage your employees in the transition process by sharing the reasons for the move, the benefits it offers and how it aligns with the company's goals. Address any concerns they might have and encourage open dialogue.

Client Communication:

If relevant, reach out to clients individually to inform them about the move and provide the new address. Assure them that the transition will not affect the quality of service they receive and emphasize the improved facilities you'll have in the new space.

Supplier Communication:

Inform your suppliers about the change in address and update any necessary details to avoid disruptions in the supply chain.

Public Announcement:

Consider crafting a public announcement about the move, which can be shared on social media, your website, and through press releases. This can help generate excitement about your business's growth and new location.
Transitioning your small business to an executive suite is a strategic move that requires careful planning, effective communication and adaptability. By assessing your needs, planning logistics meticulously, and fostering open communication, you can ensure a smooth transition that positions your business for growth and success in its new environment.
Embrace the change, seize the opportunities, and build upon the benefits an executive suite has to offer. Your small business's journey to a new chapter starts with a well-executed transition.
Crown Center Executive Suites supports small businesses as they look for creative ways to collaborate with their suite neighbors and grow their businesses – even on a small budget. Our state-of-the-art executive suites are fully-equipped, professional and the perfect place for you to launch your collaborative marketing efforts. 
Recent articles