Dear Valued Clients,
We have some good news to share!
Crown Center Executive Suites has a few construction projects beginning that will be going on for the next several weeks.
When we are finished, some of our private office spaces will have been reconfigured; and, we'll have a remodeled and expanded café area for our clients to enjoy. We're very excited about the upgrades – particularly the kitchen area, which we know will be an upgrade that will benefit all of our clients.
In the meantime, please pardon our dust – the building management is working closely with the contractor to ensure that construction noise and debris is kept to a minimum. We appreciate your patience and feel confidant that our efforts and patience will be well worth it!
Best,
The CCES Team
---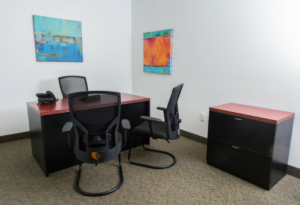 Crown Center Executive Suites is your place to configure your office space for right now with less commitment and the ability to scale up or down as your future requires. Visit Crown Center to find:
Fully-equipped Meeting Rooms
Dedicated desks
On-demand day offices
And more