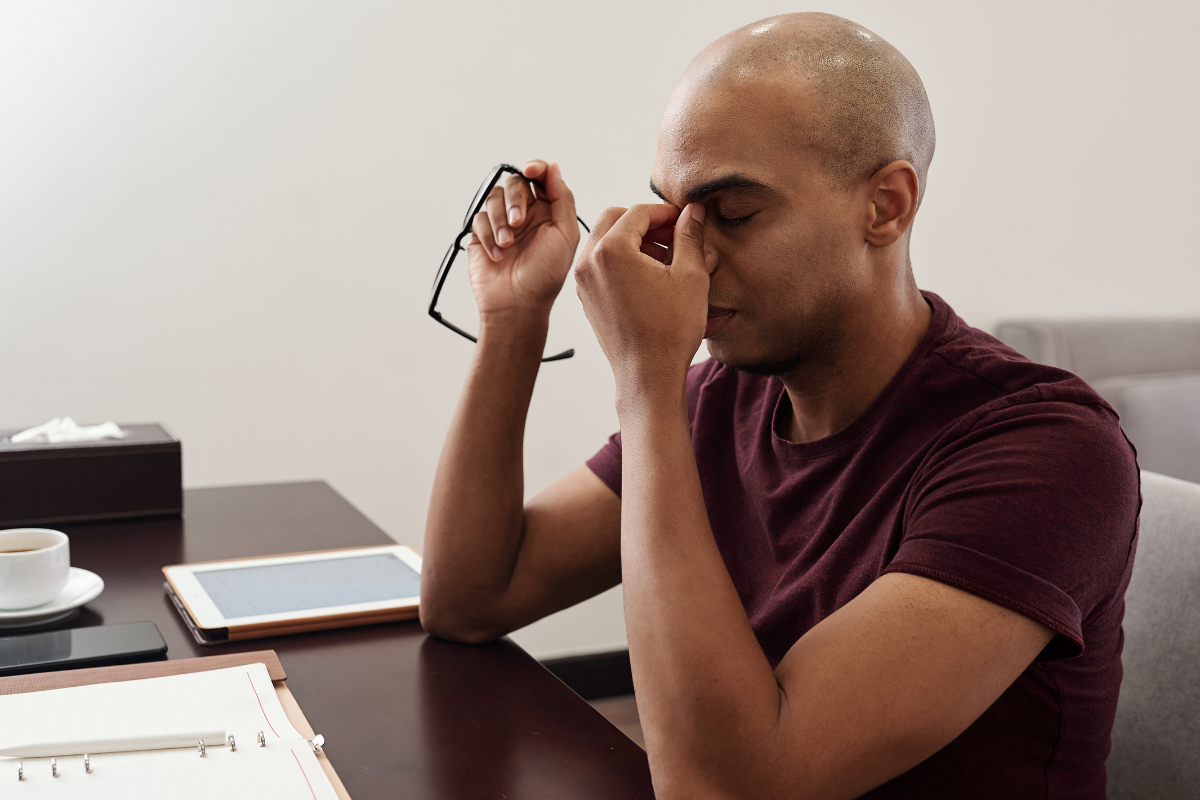 Zoom Fatigue (The Case for Meeting In-person)
An unintended consequence of the pandemic has been to catapult the virtual meeting to the forefront of the American business model. From large scale events to meetings galore, workers are spending copious amounts of time doing things with their co-workers, colleagues, bosses and customers virtually.
With things returning to quote/unquote normal, the masses are beginning to push back against everything virtual. There is a palpable appetite for in-person anything, and for two good reasons:
Virtual meetings tire us out for physiological reasons. A recent study showed that consistent eye contact during Zoom meetings, seeing our own reflection during the meeting, and the lack of verbal cues and nuances cause real exhaustion.
Virtual meetings are everywhere. Do you ever want to attend an event of personal interest and get that let-down feeling because it's virtual? Many of us crave physical interaction and, well, just to get out of our houses! This virtual event fatigue permeates beyond our professional lives and into our personal lives, leaving many feeling fed up.
Your Guide To Combating "Zoom Fatigue"
Be more discerning about meetings (of all kinds).
Meeting fatigue was real long before Zoom became a household verb. Many forward-thinking businesses institute "no meeting zones" to allow for heads-down work periods without interruptions. Others train employees to go through a decision tree to truly determine if a meeting is needed or, perhaps, just a Slack question or email would suffice.
Have a meeting leader with a clear objective.
Meetings can be challenging in person, but new obstacles pop up over Zoom or other virtual channels. Some virtual meetings require a moderator or leader to ensure that attendees are not talking over one another and that the objective of the virtual meeting is clear and followed.
Allow cameras to be off if not needed.
Intense eye contact and viewing of our own images are significant contributing factors to Zoom fatigue. And, truly, is it necessary to see each other? Imagine it like a conference call. By allowing the camera to be off if the participant prefers, you can reduce some of the effects of Zoom fatigue.
Don't replace a 30-minute phone conversation with a 1-hour Zoom sesh.
Remember back when we called people? It still works. Many workers have gotten into a Zoom-groove and scheduled Zoom sessions between two people (or more) when a quick call could solve the problem. Technology issues won't get in the way of the phone call, and see above to also apply the camera issue.
Schedule in-person meetings once in a while. (Yes, it's possible!)
It's relatively safe to come out of hiding now. While we should, of course, always follow the recommendations of local officials, face-to-face meetings are back on the table. An in-person meeting is an option, for spread-out or remote teams, thanks to places like Crown Center Executive Suites, located in Fort Lauderdale, Florida, where creative workspaces allow for meetings of small and large groups.
Crown Center Executive Suites offers:
A wide range of meeting spaces for large groups or one-to-one collaboration sessions
Hybrid office solutions that allow remote workers to connect
All the technology needed to support robust business operations
Professional and comfortable setting to nurture creativity, innovation and productivity
Contact Crown Center Executive Suites to find your non-virtual office space today!
Related articles
Recent articles