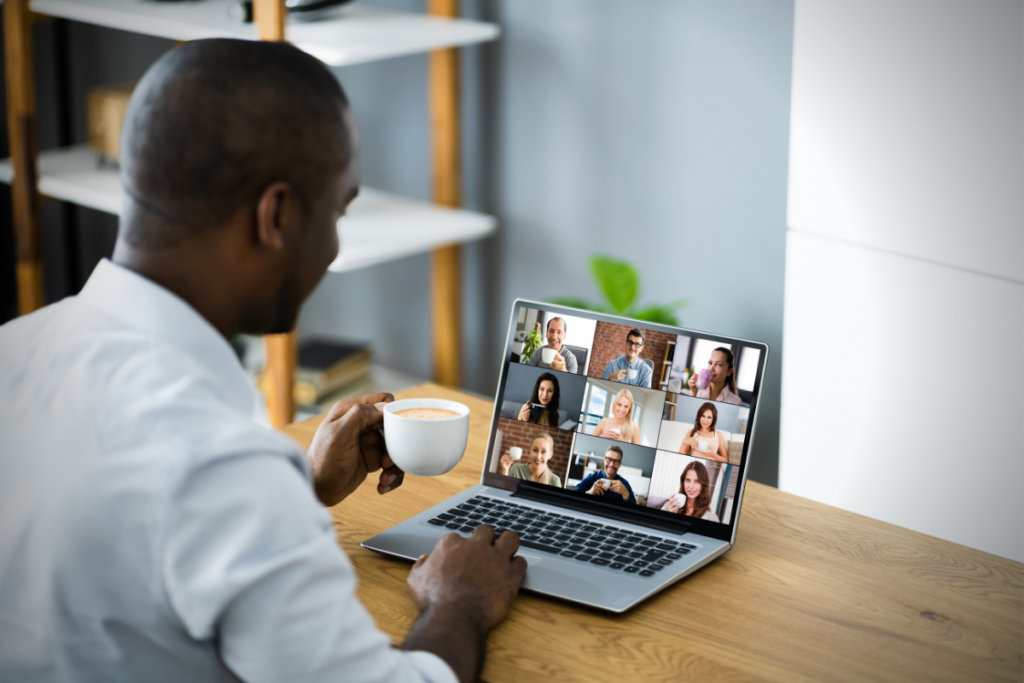 How Culture Is The Key To Making Your Hybrid Workplace Work
The consensus is clear – the hybrid workplace is here to stay! 
Hybrid working was catapulted to the forefront during the Coronavirus lockdown period. Still, it is almost guaranteed to remain in the global workforce for years to come as both employees and organizations alike see the tangible benefits.
Benefits of the hybrid workplace to the employee:
No commute

Work-life balance

Family life flexibility
Benefits of the hybrid workplace to the employer:
Widens recruiting field

Commercial real estate cost reduction

Ability to offer an in-demand employee perk
What makes a hybrid work environment successful?
Culture has become a key piece in the success of the hybrid workplace. In fact, culture ranks high among leadership issues that impact the bottom line. Ignore culture, and you're more likely to end up with workplace toxicity, higher risk of Human Resources issues or legal problems, employee burnout, and turnover. These types of issues become even more problematic and likely in a hybrid workplace that doesn't prioritize culture and bring it to the forefront of their strategy.
Hybrid workplace still has a big challenge.
A big challenge of hybrid work is that it inherently creates (at least) two definitions of being "at work," one that does not entail being in a central office with the rest of the team. This can throw conventional office culture out of sync and can be even more challenging to maintain the culture in a completely remote workplace. Why? You have to cater to all the places your employees will be.
Thomas Phelps, CIO of software company LaserFiche, commented in The Enterprisers Project regarding hybrid workplace culture, "For a healthy hybrid work culture, we need to help people overcome the FUD factor – the fear, uncertainty, and doubt – of being 'left out of important conversations when they are not physically present'. If you're not in the same physical space as others, will this limit your access to others who have an impact on your projects and your career? How do we replace the ad hoc interactions – the ones in the elevator, water cooler, or lunchroom – that often have an impact on your visibility, your work, and your ability to influence others?
These questions get to the crux of the issues facing the hybrid workplace. However, the good news is that with some special attention applied to the challenges, strategy, and nuances of the hybrid workplace and its unique culture, it can overcome the obstacles and set your hybrid business model up for real success.
How Can You Make A Hybrid Workplace Work For You?
Buy-in from the top tier –
The hybrid workplace requires a level of leadership that is elevated from the traditional in-office schematic. Top management must set the tone and demonstrate complete buy-in to the hybrid workplace model. This will help the vision permeate to middle management and eventually to the workforce that navigates a hybrid working environment.
It is interesting to note that although this is a growing trend and one that is here to stay, 3 out of 5 companies do not have formal hybrid work plans in place as per a survey conducted by Ernst & Young.
Ways to accomplish this may include:
Consistent workflow models

– Some companies have a set day in the office requirement, so it's "all hands on deck" on predictable days.

Communication strategy across multiple platforms –

As it becomes engrained in the workstyle of top management to communicate across multiple platforms (I.e., Slack channels, broadcast emails, intranets, or company mobile apps), employees will take note and follow suit.
Understand and address common challenges
The hybrid workplace brings many benefits but also a few challenges. Understanding and addressing these common obstacles from the start can help to support a strong culture as you transition to the hybrid workplace.  
Here are some common issues that pop up:
Less body language makes it difficult to read and heightens emotions

Communication gaps are common as some are present in the office and some aren't

Less visibility to progress and workflow

Challenges to collaboration and creative brainstorming sessions

Technology and cyber security challenges
Ways to combat these issues:
Train management on how to stay connected with their teams remotely

Ensure that communication is sent out in ways that all employees gain access, not just those in the office

Enlist the help of project management tools and technology to support workflow processes and support transparency
Hire for your hybrid
The hybrid workplace is not a good fit for everyone. Set your hiring process to ensure success by looking for candidates that work in this environment. Your culture will become stronger as you add players to your team that excel in the hybrid setting.
Perfect your place
Your hybrid workplace requires a workspace that fits your needs. To support your company's culture, your hybrid office should have just what your workforce needs as well as the ability to pivot right along with your changing business. Crown Center Executive Suites, located in Fort Lauderdale, offers a range of options to meet your hybrid workplace goals, including:
Office Space and Executive Suites
Meeting Rooms
Day Offices On Demand
Virtual Offices
Shared Offices
Dedicated Desks
The nuance of being together in the office for quick questions, feedback loops, and impromptu collaboration can still happen in a virtual working environment as long as the dedication to making it happen is in place. This is the culture piece that becomes quintessential in the hybrid workplace's success.
Related articles
Recent articles