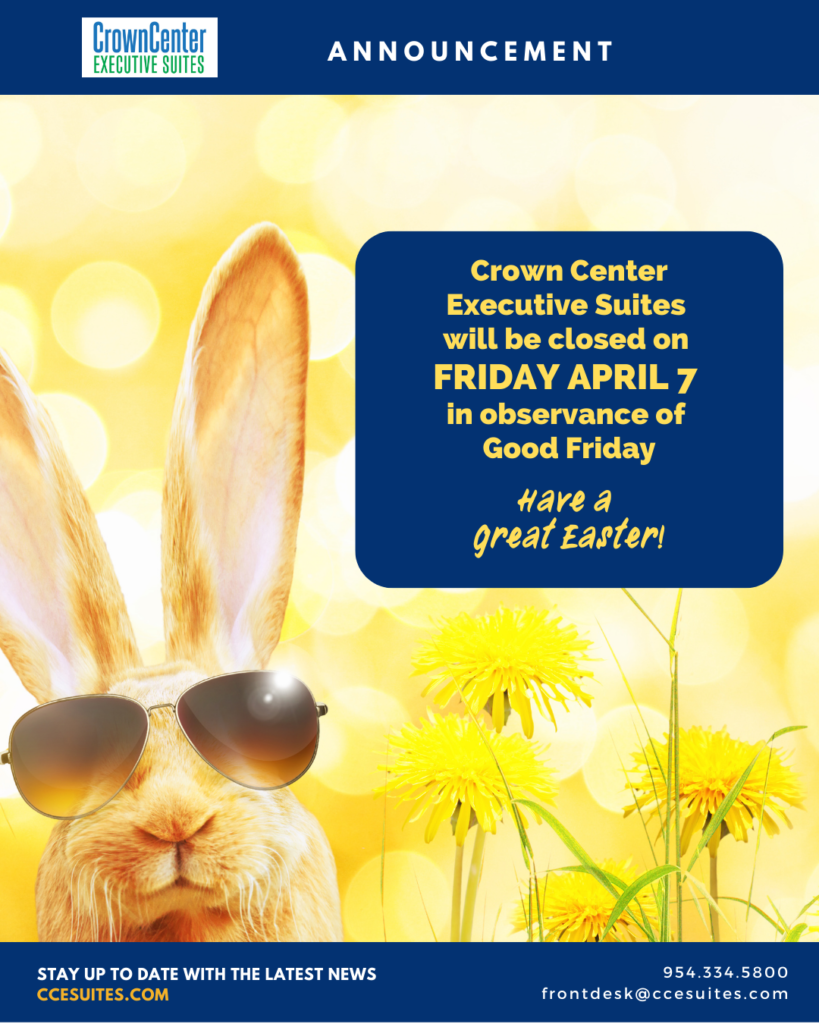 Important Notice: Office Closure on April 7th for Good Friday
To our valued clients who utilize our executive suites, meeting rooms, and day offices, we would like to inform you that our office will be closed on April 7th in observance of Good Friday.
We understand that many of our clients have 24/7 access to our facilities, but on this occasion, we will be closing our doors to allow our team members to spend time with their loved ones during this special holiday.
If you require access to our office on Good Friday, please ensure you have an access card before the closure. Access cards can be obtained by visiting the front desk by 2 PM on April 6th.
On behalf of our entire team, we would like to extend our warmest wishes to all of our clients for a happy Easter. We are grateful for your continued support and look forward to serving you when we reopen on Monday, April 10th.
Related articles
Recent articles