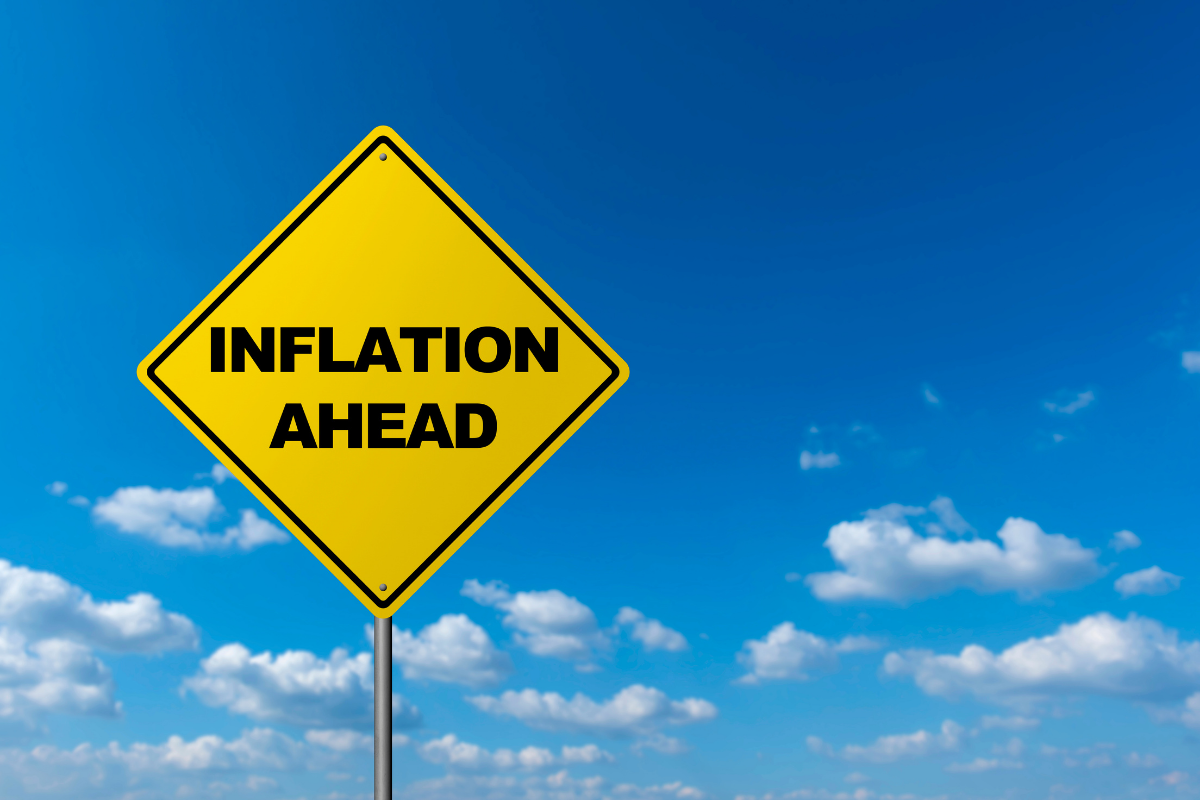 The Small Business's New Worry: Inflation
Businesses have dealt with unthinkable challenges over the last two years. The pandemic and its ensuing economic impacts have left many business owners shell-shocked and ready to move on to 2022 with a fresh start, a new outlook, and a plan for growth or recovery as the case may be.
All this optimism and determination certainly has its place, but there is another looming challenge rearing its ugly head. Inflation is predicted to rise in 2022 without question. The unknown is how much, and this has business owners feeling a sense of concern. In fact, according to The Business Journals, inflation is the new leading concern for businesses as they enter into 2022. With the looming inflation threat come questions, so let's unpack the answers to help.
The Who, What, When and How of 2022 Inflation Woes
Who will feel inflation the most?
Inflation is a nondiscriminating force for nearly all businesses of all sizes. Inflation happens when the prices increase. It could be the cost of commercial real estate, the price of goods needed to manufacture a product the business sells or a service the company needs to operate. This impacts the business's operating costs, but it gets hit from another angle as consumers feel the impacts of inflation too.
As such, their purchasing power decreases, especially in a system where wages don't generally keep up with inflation rates. All this can weave an uncertainty ratio into the system, leading to another outcome – decreased investment. Some businesses roll through an inflationary period unscathed, but most companies in almost any industry will feel the impact.
What effect does inflation have on small businesses?
Small businesses feel the impact of inflation in a myriad of ways. The cost of running their business creeps up, including the price they pay for materials, for services to support their business, the cost of borrowing money, and so on. Many businesses were already feeling the crunch due to labor shortages and supply chain bottlenecks related to the global pandemic. As operating costs creep up:
Profit margins shrink
Investment in growth-related projects stagnate
Consumer demand decreases
When will the impact be most felt?
According to the Brookings Institute, making predictions about how far inflation will rise (and trying to pinpoint the time frame) is hard to do. The reason? Many of these fluctuations are due to the lingering pandemic, the presence of the new variant, Omicron, and concerns about potential backsliding.
Other economic sources report that this may be peak inflation season right now and into the New Year. Russell Price, Chief Economist at Ameriprise, predicts that inflation will top out at 7.1% in January and then fall to 4% by the summer and possibly lower than 3% by the end of 2022.
How can small businesses navigate this new environment?
Consider a price increase. If you haven't increased your prices in five years, now is a perfect time to consider a price increase. And, the timing is perfect as we enter into a new calendar year. Be sure to show transparency if your price increase is directly related to a service or material cost increase; let your clients and customers know.
Reduce inventory where possible. Keeping a close eye on inventory can help keep your cash flow fluid and prevent overspending on items that might be cheaper in the future.
Assess all spending. As we enter into a new year, it's a great time to audit your business's spending profile. For example, are there memberships and software fees that you pay for that you no longer use? Are there "nice to haves" that could be eliminated or placed on hold until the economic direction is more stable? Alternatively, where might it make sense to increase spending to protect your business as it navigates this tumultuous time?
Place growth initiatives on hold. As we exited the past two years, many business leaders have felt a strong call to hit the ground running and pursue the aggressive growth plans that have been on hold for all this time while we collectively navigated the pandemic. It still might be a good time to exercise caution.
Explore ways to save money on office space. Office space is a top expenditure for most businesses, and now might be the perfect time to rethink the traditional approach to long-term commercial leases or commercial real estate purchases.
Flexible workspace options are an excellent option for businesses of all sizes as they continue to deal with threats of virus variants, post-pandemic workforce expectations of remote work options, increased operating costs, and inflationary activity. As you explore shared workspace options, virtual offices, and on-demand office space choices, you save money, reduce the risks of being locked into long-term financial commitments, and have the option to pivot as needed.
Crown Center Executive Suites, located in Fort Lauderdale, is the workspace that gives you more. As you enter into your workday always reaching for more, your workplace should support you in that mission. Our professional office spaces create an environment that supports productivity, flexibility, professionalism and so much more. You gain peace of mind so your team can focus on helping your business succeed. Schedule a tour today to check out our many workspace options including:
Office Space and Executive Suites
Meeting Rooms
Day Offices On Demand
Virtual Offices
Shared Offices
Dedicated Desks
Contact Crown Center Executive Suites to find your perfect workspace today!
Related articles
Recent articles