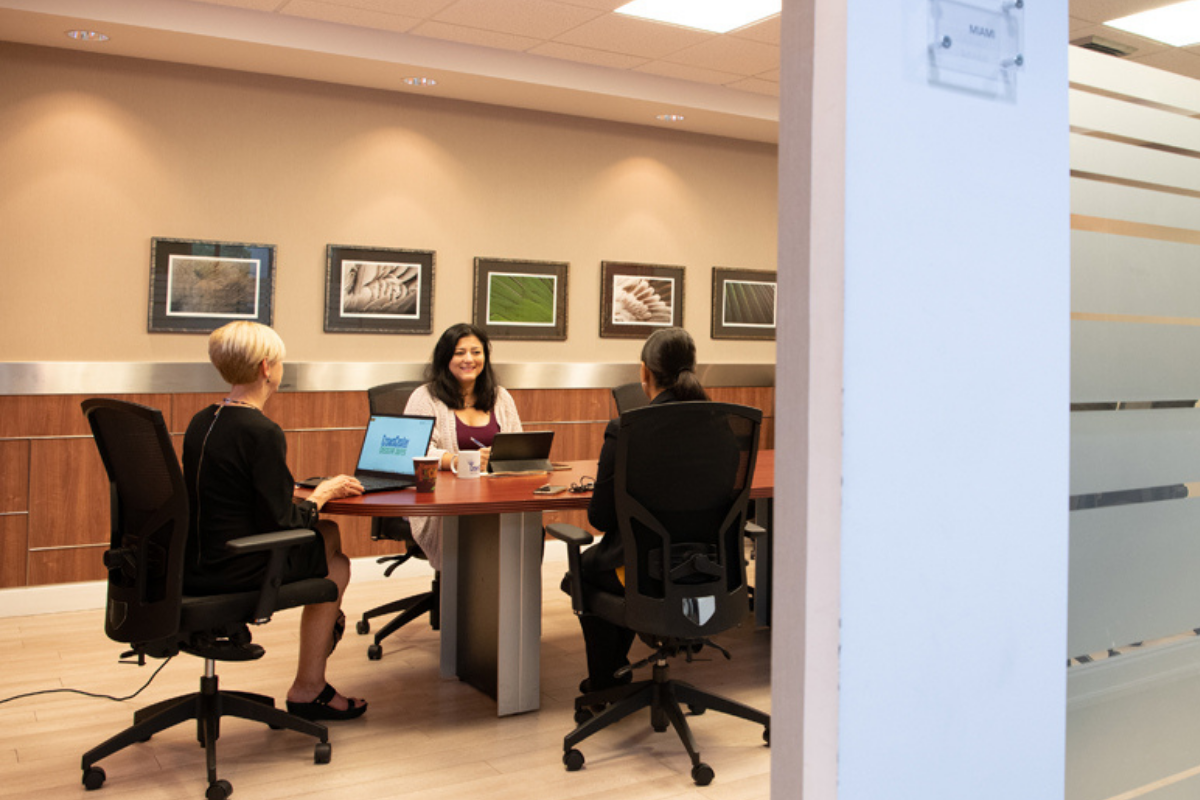 How to Nail the First Impression
You only get one shot at a first impression, the old saying goes, made ubiquitous by Will Rogers (or perhaps by Oscar Wilde, depending on which part of the lore you believe). Regardless of its origins, the phrase has stood the test of time. Especially in the business world and in the digital age, where humans have been conditioned to offer up a nanosecond of their attention before they are on the next shiny thing, first impressions are more crucial than ever before.
If you are a client-facing professional, entrepreneur, or small business owner, this isn't news. You've already (likely) accepted this tenet to be the gospel. You work hard to make a good impression and know just how crucial this "one-shot" actually is. Now that we have all that fleshed out, it begs the question. How good is your first impression? Which may lead to a better question, how can you improve upon your current first impression? 
So, let's explore some ways to master the art of making a good first impression.
6 Tips For Making a Good First Impression
Do your research.
When you arrive at a client meeting and know about your client's industry, competition and current trends, you're well on your way to making a good first impression. A technique used successfully by marketers is to create a customer 'avatar'. A customer avatar is a fictional person who has the same needs, pain points, and wants as the customer you want to serve.  This helps you understand your customer's wants in a more precise way.
Why it matters – It shows your potential new client that you are going to get yourself 
up-to-speed on the nuances of their business and that you have the ability to become an expert, if you are not already. 
Know how to pitch yourself.
The art of the elevator pitch is extremely underrated. You should have a very concise and refined answer to the question, "what do you do"? That elevator pitch should be even more in-depth, refined and concise, when presented to a potential new client. Your first impression endeavor should leave the prospect with a clear understanding of what it is (exactly) that you bring to the table.
Why it matters – We often work on the assumption that people understand more about our businesses and the products or services that we offer than they do. Can you think of a time when a current client said, "I didn't know you did that too"? (Most of us can!)
Convey your reason to believe.
Here's where the rubber meets the road. So you do all those things,  but why should I care? Your first impression should include what advertising creatives like to call the "reason to believe." The problem you solve and how you solve it better than anyone else, translates into the reason your new client should believe you are the solution to their needs.
Why it matters – The problem/solution definition must exist for a conversion to take place. It's that crucial. Other factors may come into play in the decision-making process, of course, but without this, it's almost guaranteed that you will not close the deal.
Show results.
In the data driven world we live in, the expectation of proof is even more vital than ever before. From social proof in the form of reviews and testimonials to quantifiable numbers, your prospective customers want to see that you have a track record.
Why it matters – There is possibly no better way to make a positive first impression than to demonstrate you can get the job done. This can truly set you apart from your competitors.
Be you.
Your clients want to connect with you. They seek honesty and authenticity. Don't deny the ability to get to know the real you so you can forge a positive long-term working relationship together.
Why it matters – Your personality should show through in everything you do. It might just be one of your greatest assets, after all!
Pay attention to details.
Don't overlook the details that help to create a long-lasting impression, such as:
Dressing appropriately.

Being punctual.

Follow-up afterward.
Another crucial part of the details is your office space. As more and more professionals, entrepreneurs, and small business owners are moving away from the long-term commitment of commercial real estate; they are left grappling for ways to create the workspace that is conducive to a positive first impression.
Crown Center Executive Suites, located in Fort Lauderdale, offers a range of options to create a professional atmosphere, including:
Office Space and Executive Suites

Meeting Rooms

Day Offices On Demand

Virtual Offices

Shared Offices

Dedicated Desks
Contact Crown Center Executive Suites to find your perfect workspace today! 
Related articles
Recent articles