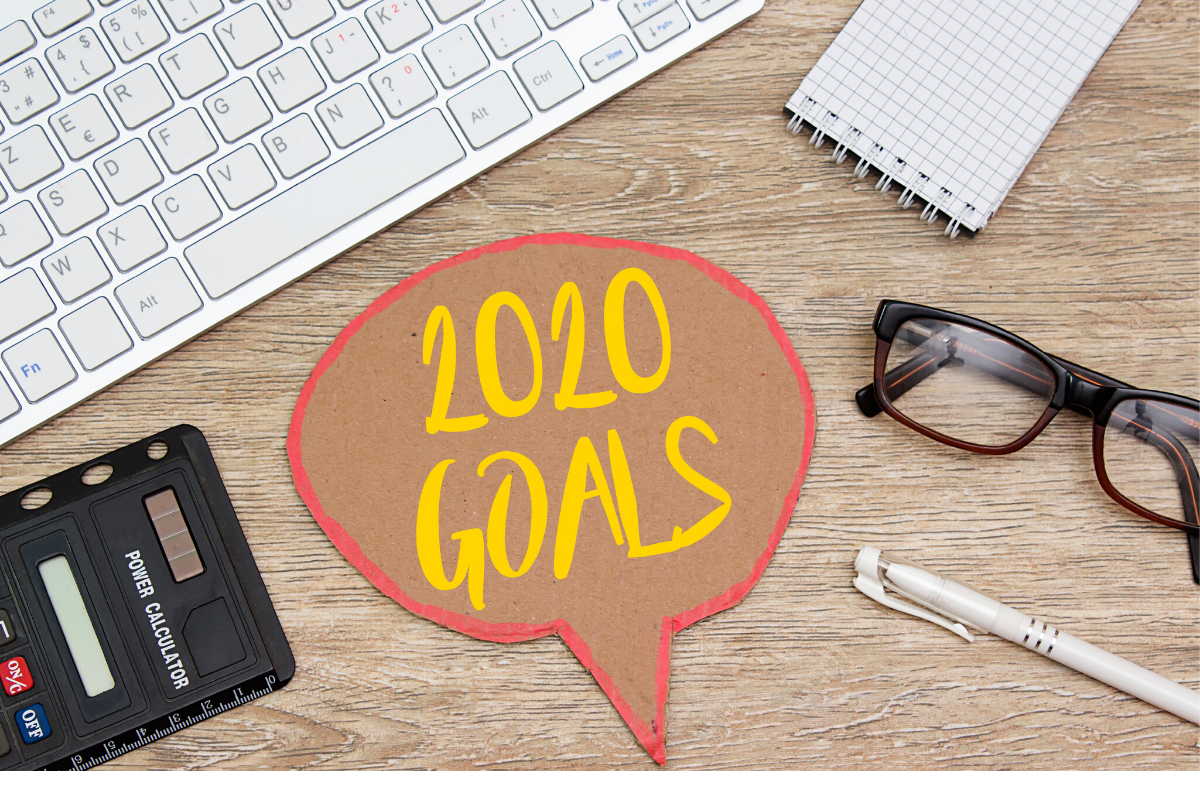 What A Long Strange ½ Year It's Been: Reevaluating 2020 Business Goals
Six months might seem like a short turnaround time to pause and revisit your yearly strategy, but not this year. This is the year 2020 we're talking about, after all. As we close up the first six months of 2020, it probably seems like everything we originally thought we were going to do in the last half of 2020 is irrelevant, off the table, or postponed.
From the shutdown of mom and pop pizza shacks in your neighborhood to 24 Hour Fitness to already-struggling retail giants like J.Crew, Aldo, and Pier 1, the Coronavirus has taken no prisoners and has had a toll on the U.S. economy. Even those businesses that have eked through the first six months are surely in need of a new strategy session to address the remaining months of 2020.
4 Considerations For Your Revisited 2020 Business Strategy
Assess the status quo. As we exit the first half of 2020, there are many unknowns to face. The landscape is not stable, and predicting what the rest of the year will look is next to impossible. One of the best actions we can take at this critical juncture is to take an assessment of what's worked, what's failed, and where your business stands at this point in time. 
Redefine your SWOT, 2020-style. Strategy 101 dictates a solid strength, weakness, opportunity, and threat analysis. Now, 2020 may make us feel like this is a waste of time or an exercise in futility, but the truth is, there's never been a better time to drill down on the internal and external landscapes facing your business. Here are some questions to ask yourself as you take an assessment of the past six months:
Strengths – What parts of your business were resilient enough to keep you going or bounce back quickly during the first half of the year?

Weaknesses – What weaknesses in your business were exposed?

Opportunities – What new opportunities were you able to capitalize on during the shelter-in-place period? 

Threats – What pre-existing or new threats does your business face that became amplified or exposed due to the global pandemic?
Pivot your Human Resources plan. One of the most critical challenges that most businesses felt during this time was related to the workforce. Businesses had to furlough employees, reduce their workforce and, in best-case scenarios, send their employees off to work remotely.
This new normal is likely to remain in play for at least the remainder of the year, if not longer. As we review our plans for the remainder of the year, it is critical to define what the workforce will look like and, if they stay remote, how they will stay connected.
Revisit your spend. There are so many unknowns in the marketplace right now, it would be a fool's errand to try to decipher what the rest of the year will look like in terms of the economy. For the vast majority of businesses, goals were not met and ROI targets were missed.
It's a prudent time to take another pass at the expenditures you have slated for your business for the remainder of the year. Leaving nothing on the table, your 2020 mid-year strategy sesh should question every financial commitment from property leases to new market entry plans to office space.
As we continue to navigate this anomaly of a year known as 2020, a mid-year checkpoint is certainly in order to review business goals and a pandemic-adjusted strategy. While you consider your plans, goals, and related expenditures, you may want to consider creative workspace options.
Crown Center Executive Suites is a perfect flexible option for businesses looking for less commitment, less financial risk, and a good, safe environment for meetings, creative workspaces, and virtual offices. We are conveniently based in Fort Lauderdale and equipped to meet the needs of businesses as they scale back, pivot, and change the face of their operations in 2020 and beyond. 
---
In a Crown Center workspace, you'll gain the benefits of an office-like atmosphere without the long-term commercial lease. We provide all the tools to support your business, including: 
Virtual workspaces to accommodate one to one or group meetings.

Conveniently-located complex with free parking

Social distancing best practices 

24/7 access 

Ninety office spaces ranging in size to meet the needs of one person or groups of many, including day offices, shared workspace, and dedicated desks.