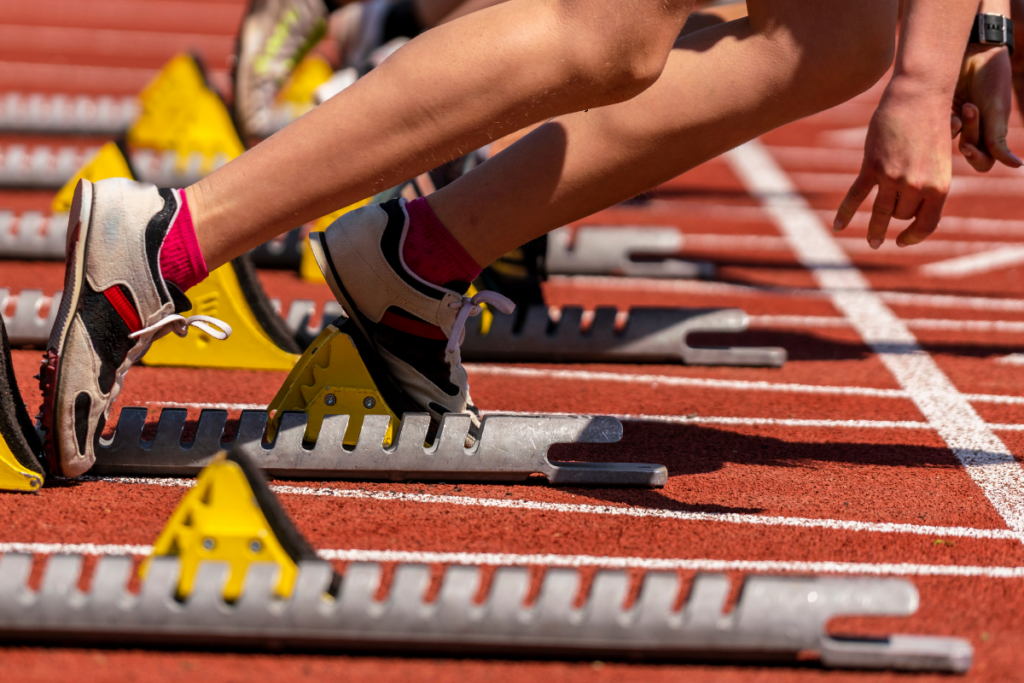 Building A Case For The 90-Day Sprint
As businesses navigate the tides of 2021, one thing is certain – things are still a bit uncertain. Some industries have faced higher degrees of uncertainty than others, but nearly all understand the volatility of today's pandemic-laden landscape. Setting goals is still a good idea, no question. However, the way businesses are approaching their goal setting has changed a little. 
The rise of the 90-day sprint – Even before COVID-19 made its appearance in the world, many businesses were already adopting a short-term goal strategy. Especially in industries like tech or manufacturing, the short-term spring model has proved effective in achieving short productivity goals that roll up to larger business objectives. 
As businesses flow with the uncertainty that the times warrant, short-term goal planning has entered the forefront as a tool for more than the tech startup or manufacturing set. So, let's explore all there is to know about the short-term goal model that many businesses are adopting.
Learning More About Short-term Goal Setting Techniques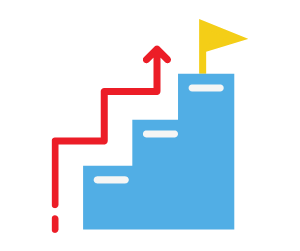 What is a 90-day sprint? The 90-day sprint, as its name implies, is a three-month stretch toward a set of goals. Focusing keenly on a set of goals for this short period of time allows you to chip away at the task at hand without getting derailed by reactive operations that don't match the overarching goals of the business. 
What does a good goal-setting technique look like? Your goal-setting style will (and should be) unique to your business but some general rules of thumb apply universally when getting started. You may start by answering some high-level questions, such as:
Where am I now?

Surprisingly, this is an often overlooked step. By determining your baseline, you can measure your progress. The only way to ascertain how far you've gone is to place a marker at the place you are starting from.

Where do you want to go?

This answer can involve short-term goals, long-term goals, and even "stretch" goals. All activities and tasks should roll up in some form to your goals.

How will I know I've succeeded?

Another often overlooked part of the goal-setting process is metrics. Understanding what metrics matter is an important step. Your success measurement should be based on what your business needs to succeed, not to be confused with vanity metrics or ambiguous KPIs that don't truly translate into your benchmarks.
The benefits of the short-term goal model – Whether you are going for the 90-sprint or some other variation of a more agile workflow for your business, you are not alone. 
Many businesses are adopting this style, especially due to the unclear environment brought on by COVID-19, political and economic unrest, rapid social change, and even the speed of technological advances. Benefits to staying focused on short-term goals include:
Ability to pivot when unexpected changes happen.

Increased focus on goals due to shorter time spans.

Higher efficiencies with that increased focus and tight deadline.

Deeper insights gained from continuously measuring success rates as well as productivity rates.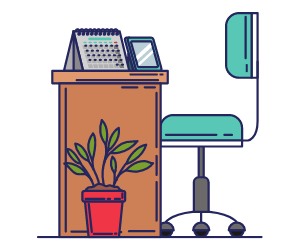 Office space is, not only one of any business's biggest financial outlays, but also one that can shift to fit short-term goals – more than ever before. The options of flexible workspace abound, allowing the business to avoid long-term financial commitments that don't necessarily sync up with short-term goals and unexpected pivots.
Whether testing a new market, growing your team in remote locations, or supporting the increased focus on a remote workforce, flexible workspaces are in high demand. Solutions like virtual offices shared office space and on-demand workspaces can support your business as it grows, transitions, and pivots in today's fast-paced landscape.
Crown Center Executive Suites, based in Fort Lauderdale, Florida, is an excellent option to weave into your short (or long) term goals. With flexible workspaces, your business can scale up or scale down as needed. Tour Crown Center Executive Suites and explore the many flexible workspace options it has to offer, such as:
Shared office space

Virtual workspaces

Day offices

Meeting rooms

All fully-equipped and professional to support your brand's image.