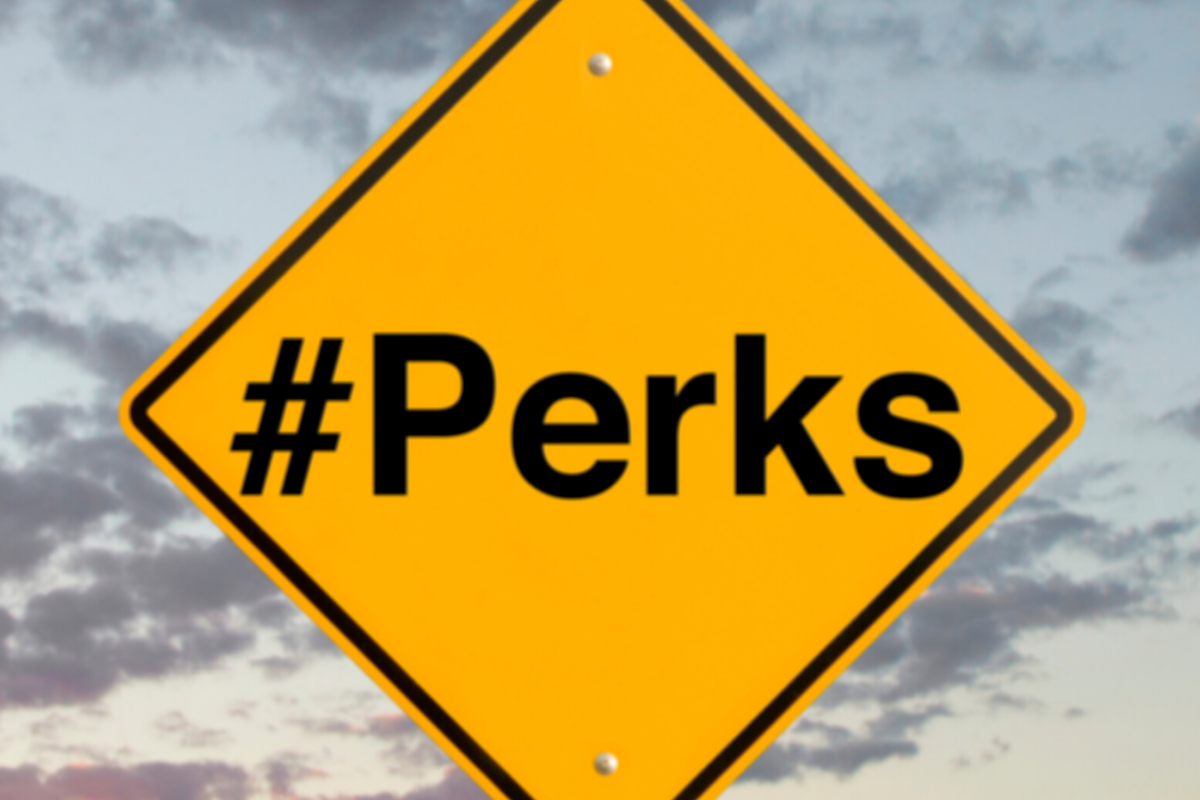 Your Most Important HR Perk
From chilled beer kegs to ping pong tables to nap pods, the perks of the office have been the topics of conversations for years. Human resources perks like unlimited vacation and pet-friendly offices have taken on the heavy lifting of retaining employees, attracting top talent and optimizing a positive, productive workforce. While, yes, some of these creative perks can move the needle, it's important not to overlook the very foundation that your business is built on – the office.
A positive office environment is the foundation of the daily work experience. It makes sense, if you think about it, no amount of creative perks can make up for the dissatisfaction a negative work environment can create. As you outline your HR amenities, be sure to factor in (and rank accordingly) your office environment.
The 5 F's of A Positive Office Environment
FOUNDATION – You'd be surprised how much the basics matter to your positive office environment. You might also be surprised how often those elements get overlooked. As businesses expand or startup, employees can be found remodeling supply closets into makeshift offices. Other elements like the temperature, scent, lighting, clean designated lunch areas and noise reduction are critical to building a positive environment.
Stat to consider: 75% of U.S. workers surveyed said that quiet spaces that support the ability to concentrate and do their work were top office environment considerations. 
FIT – Does your office environment fit your workforce? Fit can encompass many things. Maybe your company has grown so much that your workforce no longer fits in the space, or perhaps the actual work that needs to be performed is not supported by the space. Ergonomics, stand up workspaces and collaboration rooms are all ways to support the needs of your unique workforce through the office space.
Stat to consider: 69% of workers surveyed said they wish their employer would focus on making the workplace more productive rather than "fun-themed" perks.
FREEDOM – Features like commute time and office hours come into play when creating a positive office environment as a human resources perk, and it all boils down to the quality of life. If your employees have oppressive commutes with rigid office hours that put them on the road at peak traffic times, they are less likely to be happy at work and stay for the long term. Although it might be challenging to overcome traffic and commute challenges, you may be able to set up satellite office clusters or allow for non-peak office hours to free employees from hours spent on the road or train.
Stat to consider: Science direct reports that average, absenteeism rates would drop by 20% if workers had a negligible commute.
FUNCTION – Providing the tools to get the job done ranks, according to most reports, above foosball in the priority spectrum of HR amenities. Employees seek tools to help them succeed at their job, period. They want software that helps them work efficiently, training that makes them empowered and hardware to let them seamlessly do the job at hand. A top-ranking HR amenity of businesses looking to attract top employees encompasses the nitty-gritty tools employees need to roll up the sleeves and get to work.
Stat to consider: 87% of CIOs reported digitally empowering their employees can lead to (at least) an 5% increase in revenue growth.
FLEXIBILITY – Flexibility in the office environment can mean many things to many people. To top sales executives, it could mean providing flexible workspace options that accommodate meetings while on the road. To creative teams, it could mean providing offsite collaboration spots to get the creative juices flowing. To the tech team, it could mean meeting rooms to train employees on the tech stack so they can do their best work. 
Stat to consider: 83% of employees surveyed said they prioritize perks that help them be more productive at their jobs.
Competition for top talent and employee retention continues to be a top challenge for businesses across a wide range of industries. The days of Silicon Valley-style perks like free happy hours and in-office Tai Chi classes for employees have been shown to be overrated. Employees are seeking out a positive and productive office environment above those types of frivolous distractions. Not only does the positive office environment matter for employee productivity and retention, but it can also transmute into your brand, your culture and your customer experience. In other words, your happy employees drive the success of your business.
---
Crown Center Executive Suites, centrally-based in Fort Lauderdale, offers a multitude of options that can fit your office space needs and help support your efforts to create a positive work environment and competitive edge for your business. Schedule a tour of the Crown Center offices to find flexible office space options, such as:
90 affordable office spaces of a variety of sizes

Day offices, shared workspace and dedicated desks

Eight meeting rooms and a large training center equipped with state-of-the-art tools to support your goals.

Free parking, 24/7 accessibility and social distancing protocols in place.