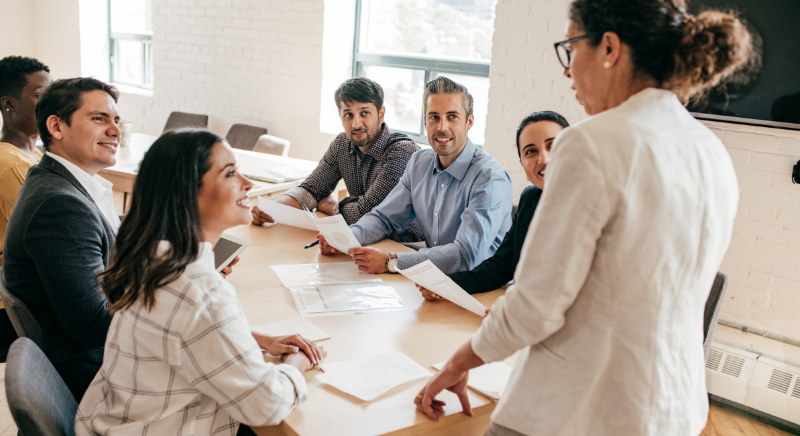 Where Have All the Good Leaders Gone?
Today's employees are craving leadership more than ever before. While the desire for leadership is ever-present, today's workforce is also even more discerning about what qualifies as leadership. Workers are also careful about choosing the leaders they follow, as is evidenced by the great resignation, which resulted in the resignation of over four million Americans and the quiet quitting trend that Gallup reports have impacted around half of the U.S. workforce.
4 Leadership Trends To Pay Attention To In 2023
Trend #1 – If the vision is not authentic, no one will buy into it.
The days of putting vision and mission statements on websites or posting on boardroom walls and forgetting about them are over. Leaders today need to truly emulate the visions for their organizations to warrant the respect of the current discerning workforce.
Trend #2 – Corporate social responsibility is less optional than it was before.
Studies show that 93% of employees believe companies should lead with purpose, and 88% of employees also believe that it is no longer acceptable for companies to make money at the expense of society at large. These stats are indicative of demands on leaders to develop and support initiatives related to CSR initiatives.
Trend #3 – Professional development is how great leaders build great cultures.
Today's workforce is looking for leadership to not only exemplify the mission of the organization but also empower the professional development of their teams. From leadership training programs to technology training to team building programs, employees are looking to their leaders to help them grow in their careers.
Some popular types of professional development initiatives companies with strong leadership are pushing forward include:
Teamwork and interpersonal workshops and seminars like the increasingly popular Enneagram Personality System that helps teams to explore how their personality and that of their co-workers shapes perceptions and behaviors.
Employer-subsidized education programs to help employees grow in their careers with the support of their employer.
Technology training to help employees master new types of technology to promote empowerment, innovation and efficiencies. As an added benefit, it will help to keep your workforce on the cutting edge.
Trend #4 – Leading hybrid teams requires a different set of leadership skills.
The new office place dynamic calls for a new kind of leadership. With satellite teams, hybrid workplaces and completely decentralized, remote teams, leadership requirements have changed. From onboarding to training to ongoing communications, leaders in 2023 must accommodate the workplace with its spread-out dynamic, including workspace configurations.
Crown Center Executive Suites offers a range of workspace options that support your leadership goals by providing a solid foundation for your team. Crown Center Executive Suites is conveniently located in Fort Lauderdale and has a complete range of flexible workspace options that include:
Shared workspaces
Dedicated desks
And more
Related articles
Recent articles