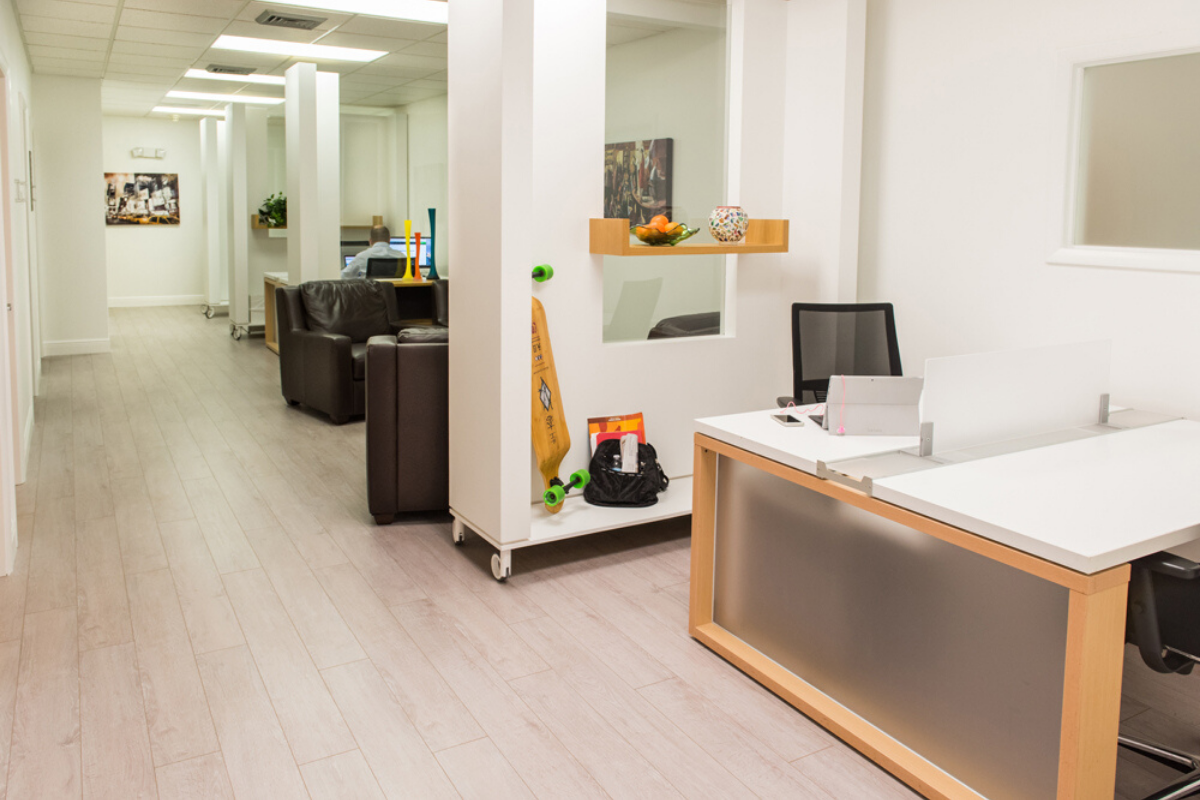 How COVID-19 Propelled Workspace On Demand
The COVID-19 crisis that swept the entire world in 2020 brought remote work from a minority that was on the uptick to the majority. Pre-CoronaVirus, the American remote workforce was reported at 3.6% (as reported by Global Workplace Analytics' analysis of 2018 American Community Service (ACS) data) as compared to the current remote workforce number post-Corona which marks a majority at approximately 67%. Due to the pandemic, companies that never entertained working from home relationships with their employees joined the ranks. As we await the uncertainty the future holds, one steady remains. Companies are now rethinking their current workspace situations with consideration for workspace on demand and swing space options. 
Exploring Workspace On Demand Post-Pandemic
Understanding the terminology. First thing's first, let's make sure we have a basic mastery of what the terms surrounding flexible workspace actually mean. Expanding our lexicon is the best, first step for drilling down and enhancing our knowledge of the ever-changing workspace landscape.
Swing Space – For a variety of reasons, a business might explore swing space. From renovation to construction to complications due to an unexpected external event like the pandemic can force the need for a temporary space. Enter the swing space. Swing space offers an equipped space for the organization without the constraint of a long-term lease or a financial commitment that doesn't fit their needs. 
Workspace on Demand – While a similar concept to swing space, workspace on demand is slightly different. This type of flexible workspace option fits the needs as they arise. Perhaps you have an important client meeting, but your current space does not fit the requirements. Or, you have employees coming to town to work for an extended but temporary time period and your existing office space does not fit their needs. For any number of reasons, you have a need for additional or a unique configuration of office space as the need arises or on demand.
How COVID-19 carved out the new normal.
As CoronaVirus and its impact spread globally, the American workforce (with the exception of essential workers) were forced to work remotely. Companies who never had plans for remote work had no option but to help get their employees set up to work from home. Tools like Zoom and Slack that were staples for the current remote workforce rose to the top of everyone's download list nearly overnight. This state of remote work is anticipated to last longer with an uncertain and phased approach to opening up the American economy and frightening predictions about the virus's threat lasting into the fall Influenza season.
With this uncertainty comes a growing demand on the side of the workforce for flexible working relationships with their employers. Heavy commutes, kids at home due to the CoronaVirus and emphasis on work-life balance all contribute to the heightened appetite for the remote workforce. Glassdoor posted survey results that showed 67 percent who went remote due to COVID-19 were in support of staying that way indefinitely. 
On the side of the employer, the case for a remote workforce builds. Uncertainty for how the CoronaVirus will impact society in the fourth quarter of 2020, the economic impact of the current situation as well as the possible cost savings as plans for leasing spaces come up for discussion may lead employers to take new positions in favor of the remote configuration. All these moving parts may have more and more organizations exploring workspace on demand as well as swing space as a temporary or long-term solution.
What flexible workspace looks like.
Crown Center Executive Suites in Fort Lauderdale has offered flexible workspace options pre-pandemic and understands how the "new" normal may generate some new interest on this topic from unexpected sources. Our ethos has always been to cater to the needs of the business who needs professional office space but does not want the long-term financial liability. We have a myriad of customizable and fully-equipped office space choices that could meet both swing space and workspace on demand needs. In fact, this is our specialty. Our state of the art facilities offer:
Long and short term office space and executive suites for groups or solo workers.

Meeting rooms and training centers.

Shared workspaces and virtual offices.
Our facilities are fully equipped with technology needs and amenities that allow your organization to scale up or down on demand. As we navigate these uncertain times, Crown Center Executive Suites is proud to offer flexible and professional choices to organizations seeking creative working environments that include workspace on demand, swing space and much more.