The Ultimate List of Productivity Tips
Productivity is the holy grail for the busy business leader who needs to accomplish a monumental amount of output in a finite amount of time. It's the challenge of the ages. It's the conundrum that leads to burnout, frustration, and in some cases, failure. It is one we feel closer to the heart when the holiday season is upon us.
Productivity mastery truly is the secret sauce that can take your career and your business to the next level.
But, if productivity mastery were easy, we'd all be stress-free, caught up, and aligned with our to-do lists, wouldn't we?
The truth is, productivity is tough, but with this guide, you might find some tips, tools, and tricks to help you level up your productivity. But, before we dive in, let's just elaborate on why productivity matters:
The

American Psychological Association

reports that approximately $500 billion is lost because of workplace stress. 

SAP reports

that the estimated 25 million (mostly productive) meetings per day in the U.S. businesses could be costing them upwards of $37 billion per year.

Zenefits

reports that delays to workplace projects are a top reason for employee turnover.
---
6 Productivity Helpers To
Keep You On The Path To Success
1. Set a productivity goal or two.
What is productive for one business looks different for another. An often-overlooked piece of the productivity puzzle is defining what optimal is for your organization. Take a step back and outline what a "perfectly productive world" is, and assess where you currently are. These two steps can be the key to developing the pathway to improvement and gaining insights into what is working and what is not.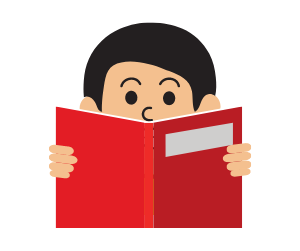 2. Take a break from producing.
It might seem counterintuitive, but shutting everything down can be the best way to boost productivity. When you are overworked, your productivity declines, and your output quality is likely to be reduced. This is true of you and your workforce. Be sensitive to overworking, overloading, and unrealistic expectations that can counter your productivity efforts.
3. Work smarter (not just harder).
Email-free productivity blocks, focused-sprints, and no meeting zones are just a few ways organizations and teams fine-tune their productivity. Defining these ways to work smarter, not harder, and communicating them to your team, so everyone is on the same page can be the difference between average and stellar output.
4. Find your favorite shortcuts.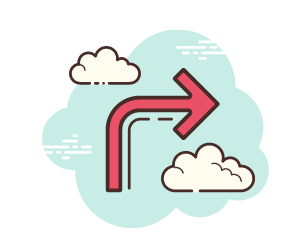 Technology tools are your best friend when striving to improve productivity. This whole guide could be taken over with technology tools that offer freemium models and enterprise-level support. The key is to define your needs (see tip #1) and then backfill with tech that meets those needs – with consideration for learning curves and budgets, of course.
Project Management – Tools like Trello Jira and Asana (just to name a few) can help you manage projects and streamline communications within your teams. These PM tools can help you follow projects, eliminate unnecessary meetings, and identify bottlenecks in your processes.
Communication Streamlining – Adopting tools like Slack and Skype can help teams ask a quick question, open up communication lines, and foster collaboration. These are especially impactful when teams are working remotely or across multiple worksites.
Silo Reduction – When your tech resources don't speak to one another, it can create double work. Simple tasks like linking your calendar to your website or syncing your to-do list with others on your team can allow visibility into a complete picture of your workload and help you prioritize – not to mention, save you time!
5. Don't sweat the small stuff.
Having a disciplined approach to the priority and what is not is a fundamental element of productivity. It's so often that teams get caught up in tasks that are not the highest priority. A contributing factor to this scenario often lies in communication. A laser-focused communication strategy that clarifies the priority helps teams rise to the occasion and take productivity to the next level.
6. Curate the right workspace.

Your organization's perfect workspace does not look the same as others. It's a unique and fluid configuration that changes as you grow, as your business landscape evolves, and as external events create impact (such as pandemics, economic trends, and competitive developments). Workspace has a direct impact on productivity, and as such, is front and center in any conversation about optimal output ratios.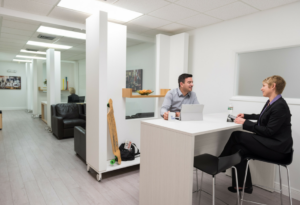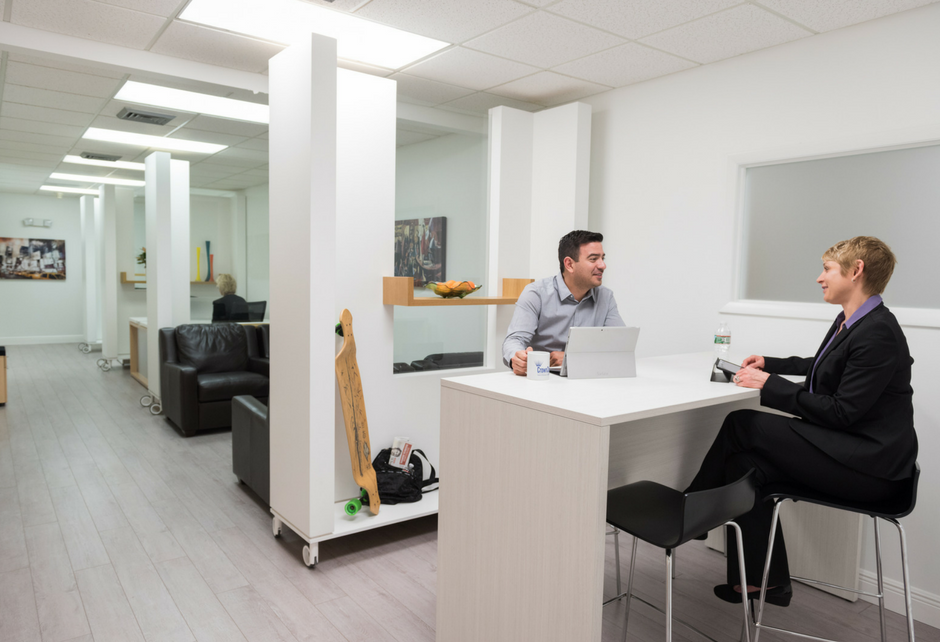 Crown Center Executive Suites supports your productivity agenda with many options in its centrally-located South Florida workspace. Explore ways that your office space meets your organization where it is and where it is going with:
Flexibility – Your business needs to be agile. A business center with flexible workspaces can support you need to upsize and downsize and test out new markets. Flexibility comes in space options and commitment options. Short-term leases help you stay non-committal in uncertain or fluctuating times.
 Plug and Play – When your team needs a furnished, professional office with the  IT infrastructure, needs tools, like copiers and printers, as well as important things like stoked coffee and break rooms, look to Crown Center. Your productivity will be set up to soar.  
 Shapes and  Sizes. Keep things streamlined in the face of your customers, but reconfigure at Crown Center as things change. You'll have so many options to consider seamlessly with little or no interruption to workflow. 
Helping Hands. Crown Center offers a managed space to free you up to do what you do best – whatever that may be. Your calls can be answered. Your mail can be handled, and your maintenance is addressed. 
Productivity is a driver of any business's success, but sometimes hard to achieve. By focusing on a few key fundamentals, you can optimize and support you and your team's productivity. Workspace attributes directly link to this desired productivity, and Crown Center Executive Suites is full of solutions.
Stop by our facility to check out:
100+ economically priced office spaces of various sizes and configurations

Eight conference rooms including a large training room

Shared workspace, dedicated desks, virtual office options

24/7 access

CDC protocols in place for safety

Free parking

Much more