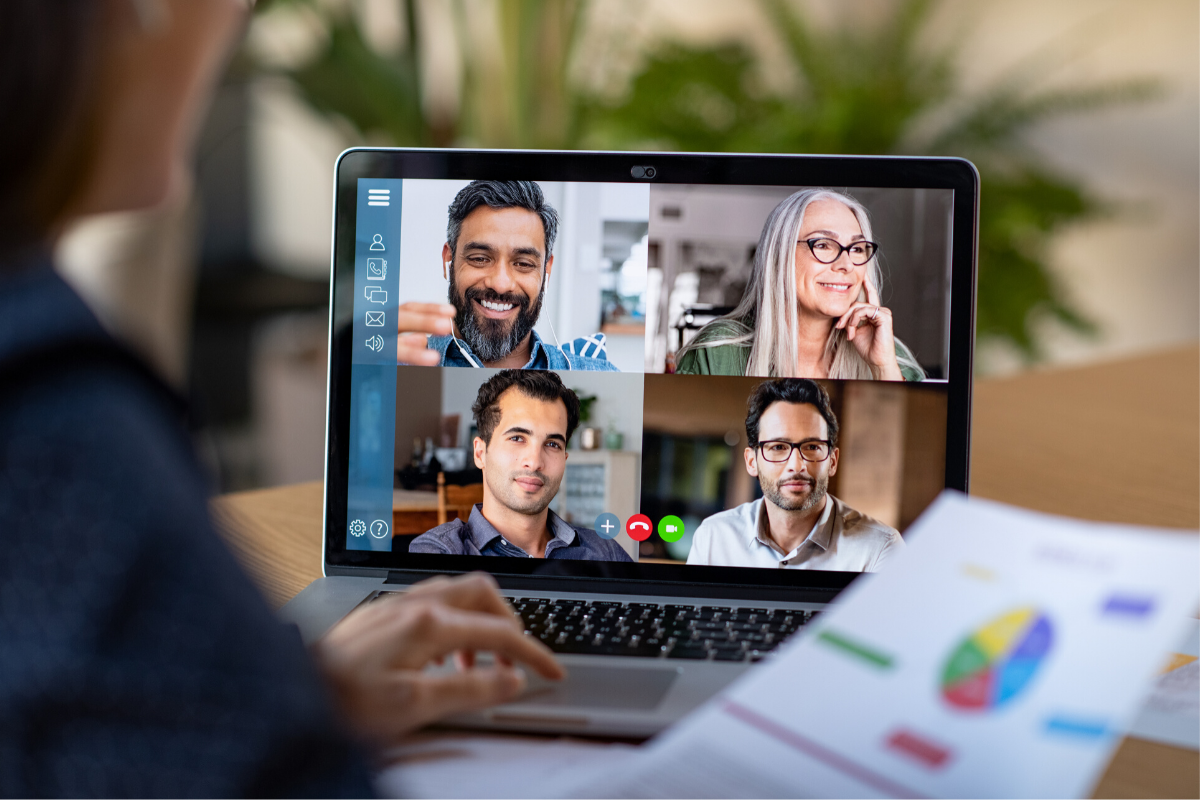 Is Working Remotely Here To Stay?
Pre-Coronavirus, the number of Americans working remotely was already trending upward, but since the onset of the pandemic, the numbers (for obvious reasons) of companies who sent their employees to the "home office" have become the majority. An astounding 98% of the country is reported to have gone to work remotely during COVID-19.
This trend was predictable, however, even as the economy has begun to open up, many organizations are not planning to recall their workers back to their offices so quickly. And, many organizations are even turning working remotely into a permanent position of their company. Many top organizations have recently announced a permanent transition to complete remote workforces or a hybrid model where employees work from home in certain locations and on-campus in other locations.
Major U.S. companies have come out recently with statements about continuing working remotely:
Nationwide Insurance

– In May, Nationwide announced that it would be implementing a permanent hybrid work model. They plan to have in-office employees in their main corporate offices in Ohio, Iowa, Arizona and Texas with other locations working remotely.

Morgan Stanley – Morgan Stanley CEO James Gorman put out a statement that the pandemic time has led him to reconsider how much real estate his company will actually need in the future. Approximately 90% of Morgan Stanley's employees are working remotely due to the pandemic.
Twitter

– While tech behemoths, like Facebook and Google, are extending their work from home policies to the fall or end of the year,

Twitter has taken a step further to make it permanent

. Twitter felt that the past few months of the Coronavirus lockdown proved that remote working can "work."
Zapier recently put out a "Work From Report" that illustrated the changes from the perspective of the worker. And, the majority favored working remotely:
80% of those surveyed said they get more done at home without interruptions that take place in the office.

65% of those surveyed said their productivity has increased.
Tips For Succeeding At Remote Work
Invest in technology.

For those not accustomed to working from home, it became increasingly apparent that technology is the key to success. Freemium membership access to software tools were not robust enough to support the operations of businesses with remote workforces.

If your plan is to keep your team working remotely, an assessment of where your technology needs are is imperative. You'll need to consider communication tools like Slack and Zoom, security layers to ensure your networks locked down as well as unique software and hardware that your team members will need in their home offices to operate at optimal levels.
Amp up processes.

Bottlenecks, silos, and poor communication are conditions that chronically-existed long before the pandemic. Working remotely has been shown to have a positive impact on productivity, but your business might need to add some process adjustments or improvement mechanisms to ensure that all teams are working together and have visibility into project statuses. Tools like Asana, Google Apps, and Jira can help you and your team coordinate even from a distance.

Don't overlook your HR department.

As businesses may adopt these hybrid styles of working remotely, it's more important than ever to ensure that HR issues are considered. Be sure to follow proper onboarding protocols in compliance with federal, state, and local regulations as well as follow a communication strategy that loops all workers in.

Get creative with your workspace.

While working remotely, teams can stay connected using technology, but sometimes a face to face meeting is needed. Having access to a creative workspace can bring the best of both worlds to the remote workforce. Employees can have a place to

work away from home as needed and on-demand

.
Crown Center Executive Suites is the perfect tool for the remote worker. Our offices based conveniently in Fort Lauderdale, offer virtual offices and meeting rooms to support the unique needs of those working remotely. They'll have the benefits of an office like a professional mailbox and office tools to accommodate virtual work as well as one to one or group meetings. Our conveniently-located complex brings free parking, limited interaction with others to keep social distancing requirements in place, and a short commute for employees. Take advantage of Crown Center's many flexible spaces options with 24/7 access and a myriad of meeting room options. Crown Center Executive Suites is also the perfect place for remote workforces to hold off-site meetings or committee catch-ups.
Start your remote workforce off with a strong toolkit that you'll find in Crown Center Executive Suites:
Ninety office spaces for remote groups of one to many.

Day offices, shared workspace, and dedicated desks.

Eight meeting rooms and a training center with state-of-the-art equipment

Access 24/7, seven days a week.

Great rates, convenient location, and free parking.
Related articles
Recent articles